There's been quite a buzz around the Women in Maritime Charter this year, with high hopes that this well-supported initiative will finally lead to a breakthrough in the numbers of women entering the UK shipping industry. SARAH ROBINSON attended last month's official launch event in London to find out more…
Where are the women? It's a question the maritime industry has been slow to ask, because for centuries it seemed so obvious that females didn't work at sea that nobody noticed how strange that was.
Even now, in the 21st century, women make up only 2% of the global maritime workforce, but at last this waste of human potential has started to dawn on government and industry leaders.
During London International Shipping Week 2017, the then UK shipping minister John Hayes challenged the industry to tackle gender imbalance. In response, the industry body Maritime UK established a Women in Maritime Taskforce in January 2018 to address fairness, equality and inclusion within the sector, and this led to the development of the Women in Maritime Charter – which was officially launched last month.
The point of the Charter is to provide the means for employers to translate words into actions. It's not so much a piece of paper with a list of demands as a package of support and guidance. Employers signing up to the Charter enter a process where they pledge to make changes, create an action plan, implement the measures in the plan and report back on progress.
Crucial to the success of the Charter are the 'toolkits' that are being created to show employers how to go about recruiting and retaining more female employees, and ensuring that women are represented at all levels of their organisation. The first components of the toolkits were put together by the Women in Maritime Taskforce, whose members researched how other industries had gone about addressing gender imbalance. They then invited the maritime companies who were early signatories to the Charter to submit their own ideas and experiences of what had worked for them, and this input is now being collated into an online guidance package.
Examples of information provided for the toolkits include: useful HR workshops; effective mentoring schemes; and proven ways to attract talented young women to take up a career in a traditionally male-dominated industry.
One of the first organisations to try out the toolkits will be Shoreham Port, on the south coast of England, which has agreed to take part in the forthcoming pilot scheme for the Charter. The port – like Nautilus International and over 60 other organisations – has already taken the Charter's pledge, which reads as follows: 'We are committed to building an employment culture that actively supports and celebrates gender diversity, at all levels, throughout our organisation, and our industry.'
The next steps for Shoreham Port, as part of the pilot scheme, will be to take stock of its current position on gender diversity using a survey provided by the Charter, then create an action plan.
It's important for the Charter not to be too prescriptive, says Shoreham's director of corporate services Nicky Goldsbrough, so that the measures taken are appropriate to each organisation. For example, she points out, women are already quite well-represented at the port in shore-based roles, including senior management; the challenge is to recruit, retain and promote more females on the operational side, which includes dock workers and marine pilots.
Ms Goldsbrough will be looking at the Charter toolkits and reporting back to the Taskforce on how useful these have proved to be, and one measure she is keen for her colleagues to try is unconscious-bias training. 'It really opens your eyes to how many snap judgements you make,' she explains, 'and when you're aware of this it helps you make objective decisions. You re-evaluate who you see as the ideal candidate, whether for recruitment or promotion.'
There is an impressive momentum behind the Women in Maritime Charter; something that was remarked upon at its 10 September launch in central London. Julie Lithgow, director of the Institute of Chartered Shipbrokers, talked in her launch speech of the spirit of cooperation revealed as ever more maritime employers agreed to send representatives to serve on the Taskforce. 'At every step of this strange journey,' she said, 'we've met increasing enthusiasm.'
Talking later to the Telegraph, chief officer Susan Cloggie-Holden and Commodore Duncan Lamb of the RFA commented on how the Taskforce had provided a welcome opportunity to meet colleagues from other maritime organisations – some very different to their own – and to work together as a cohesive force. 'We've got huge companies, small companies; everyone is sharing resources, case studies, what works and what doesn't, said Ms Cloggie-Holden. 'I don't think there's another industry out there that's doing this on this scale.'
Also speaking at the launch was the current UK shipping minister Nusrat Ghani, who said she was passionate about promoting women's careers in all sectors, but was particularly pleased to see UK shipping taking the initiative to catch up with and even overtake other industries. 'I want this industry to be a shining beacon of diversity,' she announced.
And of course, the Charter initiative has come in a year when large UK companies have been legally obliged to produce their first gender pay gap report, and are now seeking to close this gap. In his speech at the launch event, ABP chief executive Henrik Pedersen said the Charter would help his company in its aim to reduce its gender pay gap to 0%. Under the banner of 'Recruit, Respect, Reward,' ABP is also seeking to increase the proportion of women in its workforce from the current level of 15%, and to have more women on the executive board.
'We have much stronger companies if all voices are listened to,' he stressed, 'and the failure to harness the talents of 50% of our population simply does not make sense.'
Under the banner of 'Recruit, Retain, Reward', Women in Maritime Charter signatory ABP is seeking to reduce its gender pay gap to 0% and increase the proportion of women in its workforce.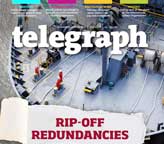 ---
Tags