Industrial
BP Offshore crews likely to face redundancies as 'Caledonian' vessels are sold
2 July 2020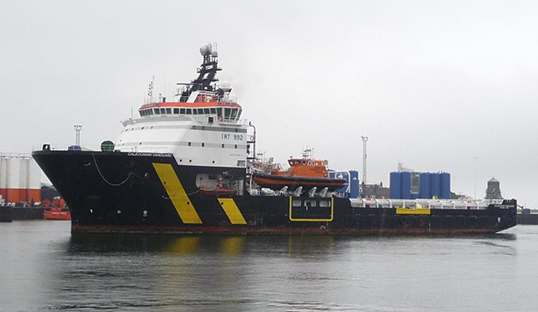 Nautilus has started negotiations to reach the best possible deal for members on four BP Offshore vessels which are being sold as their bareboat charters end in 2020 and 2021.
The vessels are Caledonian Vanguard, Caledonian Vision, Caledonian Vigilance and Caledonian Victory. They are all managed by VGG Singapore (VGGS), which is the employer of the crews.
Efforts have been made to see if members can continue working on the vessels under a new owner, using the UK's TUPE regulations (Transfer of Undertaking and Protection of Employment).
Unfortunately, it appears this will not be possible, because the new owner is based in Malta and the vessels are not expected to be working in the North Sea after the date of sale. The current employer therefore sees redundancies as inevitable, although the Union is contesting this.
A meeting was held between Nautilus and the employer on 30 June 2020 to begin talks on the employer's proposed phased redundancy process. The Union's strategic organiser Lee Moon was accompanied by members representing their colleagues from each of the vessels concerned.
The employer confirmed that the end of each vessel's bareboat charter will take place as follows:
Caledonian Vanguard - 07.10.2020
Caledonian Vision - 22.02.2021
Caledonian Vigilance - 02.06.2021
Caledonian Victory - 13.09.2021
In addition, the Caledonian Vanguard is to be placed on standby from 31 July 2020 with reduced crewing. The company says that this move may lead to some redundancies even before the change of ownership takes place, and employees have been invited to apply for voluntary redundancy by 13 July 2020, without enhancement on the contractual rate.
Challenging discussions lie ahead on the issues of redundancy selection criteria and redundancy pay, said Mr Moon, but the Union will continue to resist job losses. The next meeting will take place on 9 July 2020.
---
Tags