Nautilus news
British seafarers falling through Government's Covid-19 financial support net
6 May 2020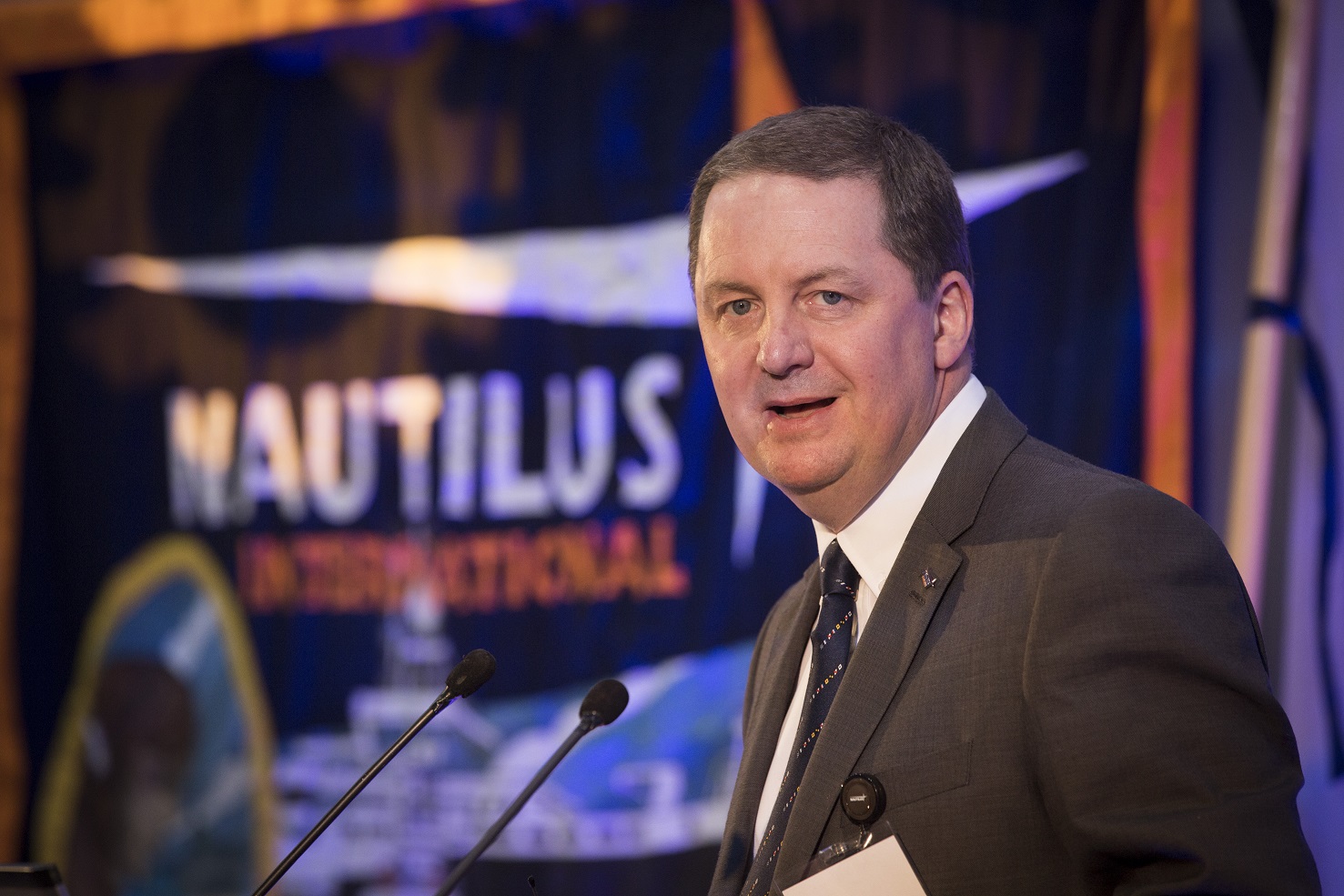 Thousands of British seafarers are at risk of falling through gaps in the government's Covid-19 financial support schemes, Nautilus has warned.
Many are in danger of being left without any financial support as their employers fall outside the scope of the Coronavirus Job Retention Scheme (CJRS) either because they do not operate Pay as you Earn (PAYE) taxation or because they are based overseas.
Some seafarers are employed on ships registered outside the UK and some are employed on fixed term or voyage contracts and have little security of employment.
More than 11,000 seafarers would not appear to meet the conditions for support under the Self-Employed Income Support Scheme (SEISS) even while paying into National Insurance (NI).
In a joint letter to the Chancellor of the Exchequer and the Parliamentary Under-Secretary of State for Transport Nautilus together with the RMT and the UK Chamber of Shipping, said the vast majority of the 21,000 UK merchant seafarers who are active at sea working in the commercial fleet are employed by offshore companies. This means they have special employment, tax and national insurance status.
Whilst the Government had amended its original specification for the CJRS to permit businesses based outside the UK to make claims, enabling a significant number of UK seafarers to be furloughed, Nautilus is now insisting that the government must seek ways to extend support to all UK seafarers.

'We consider it essential that the Government gives this matter its urgent attention. We believe it should devise a means of ensuring that UK seafarers unable to work due to Covid-19 can access government financial support made available to other British workers,' Nautilus general secretary Mark Dickinson said.
In addition, Nautilus is highlighting that many seafarers would have expected to benefit from the Seafarers Earnings Deduction (SED). Introduced in its current form in 1991, it provides an essential incentive for seagoing careers and to shipping companies to employ British crew despite fierce international competition. Due to Covid-19 cuts to many shipping services and the impact of global travel restrictions, many seafarers are likely to now benefit from this special measure.
Mr Dickinson added: 'Seafarers that fall outside both the CJRS and the SEISS have no prospect of work and no source of income, due the impact of the travel restrictions in place in many countries and may now also face large unbudgeted tax bills.'
Self-employed workers and the Coronavirus JRS
On 26 March 2020, the UK government announced financial support for the self-employed of up to £2,500 per month in grants covering three months, in recognition of the impact of the Covid-19 pandemic.
The scheme would not pay out anything before June and could not be applied for by individuals, as the self-employed had to await contact from HMRC.
This support for the self-employed followed an earlier announcement on the coronavirus job retention scheme (JRS) that would enable UK-based companies operating UK PAYE to avoid making staff redundant by temporarily laying them off (furloughing). It also allows companies to re-employ those who were made redundant or whose fixed-term contracts were not renewed as a result of coronavirus. The JRS allows employers to claim for 80% of their employees' wages, plus employer National Insurance (NI) and pension contributions, if they furlough workers because of coronavirus.
Nautilus has been lobbying the government regarding the application of these two support measures to seafarers. With its social partner, the UK Chamber of Shipping, the Union has had some success regarding the application of the JRS so that it takes account of the nature of seafaring employment; for example, recognising that seafarers are employed by non-UK based agencies and have offshore employment contracts. Many employers of UK seafarers, such as the ferry operators and some of the offshore oil and gas companies operating standby and supply vessels, have, as a result, been able to access the JRS.
So far, however, there has been little success in getting clarity from the government on the support that seafarers can expect if they are employed by overseas companies that do not operate PAYE and do not have Sterling bank accounts, or if they work on voyage-based contracts. Nautilus fears these seafarers will be unable to access the available support for the self-employed and therefore may be left with only Universal Credit (either through the contribution or need based routes) to fall back on.
Seafarers Earnings Deduction (SED)
Seafarers have special employment, tax and national insurance status that they occupy because of the nature of their work in an industry that faces intense competition on a global basis. Over the years the government has introduced positive measures to assist the shipping industry in retaining British seafarers.
In terms of income tax, Seafarers Earnings Deduction (SED) is a section of UK tax legislation that grants qualifying seafarers the right to claim 100% tax exemption on foreign earnings.
Originally introduced in 1977 as the Foreign Earnings Deduction (FED), it concerned the taxation of earnings from work undertaken abroad. It was initially available to any UK resident who routinely spent time working abroad. but in 1988 it was restricted to seafarers.
In 1991, following a series of problems in securing sufficient UK ships and seafarers to transport military equipment to the Gulf after Iraq invaded Kuwait, the Finance Act brought in further improvements to the tax rules for seafarers, effectively doubling the period (to 183 days) that seafarers were able to spend in the UK. Announcing the decision in the House of Commons, the Chancellor of the day Norman Lamont stated: 'The Gulf hostilities have reminded us of the important contribution which our Merchant Navy can make to our defence. I recognise that there is a strategic case for measures to encourage shipping companies to draw their crews from seamen in the UK who would be willing and able to serve in time of war.'
The new '183–day rule' was warmly welcomed by all sides of the industry as a useful measure that would help to safeguard the employment and training of British seafarers and bring the UK seafarer tax regime into line with most other major maritime nations. In 2006 FED was renamed Seafarers Earnings Deduction, to reflect the fact that it applied only to seafarers.
National Insurance contributions
With regard to National Insurance (NI), a UK resident seafarer not in PAYE employment must first make an application to HMRC in order for their income and its source to be assessed, thereby determining the NI contribution level required, i.e. Class 1, 2 and/or 3. This is because the predominant model of employment for UK seafarers is through offshore agents of UK based shipowners, set up with government support to assist UK shipowners to stay competitive by avoiding employer NI contributions. This means that UK seafarers are employed on offshore employment contracts in overseas jurisdictions such as Bermuda, Cayman Islands, Gibraltar, Jersey and Guernsey.
If, following assessment of an application, there is found to be no Class 1 (employed) liability, HMRC will invite the seafarer to pay on a voluntary basis at the same rate as people living and working abroad, a concessionary rate Class 2 contribution whilst employed, and voluntary Class 3 rate when unemployed.
In making these rates of National Insurance contributions available, HMRC has extended the opportunity to seafarers (mariners) to secure their entitlement to a State Pension (subject to contribution criteria) together with other State benefits e.g. Contribution-based Employment and Support Allowance.
Nautilus members who are concerned or are experiencing difficulties related to the coronavirus outbreak are advised to contact their industrial organiser for assistance. In an emergency, members can also contact the Nautilus 24/7 helpline.
More Nautilus assistance and our coronavirus resource hub can be found on our Assistance page.
Nautilus would like to thank Seatax Ltd and SK Tax Service for their help with this article. Members can contact them for specialist tax advice and support: visit www.seatax.ltd.uk or sktax.co.uk
---
Tags