Health and safety
Continuing seafarer deaths in enclosed spaces a 'scandal' in face of new findings says Nautilus
20 May 2019

Seafarers and dock workers are still dying while working in enclosed spaces onboard vessels because there is not enough understanding of the risks faced onboard, according to new research. Deborah McPherson reports.
A 'blame culture' in accident investigations has led to dangerous timeframes being imposed for hazardous tasks, and a lack of and safety, according to ship management trade association InterManager in its latest industry-wide survey into the problems of enclosed spaces.
A large range of vessel operators, managers and crew took part in the three month-long industry-wide survey, with crew from almost 250 ships providing feedback – representing more than 5,000 seafarers.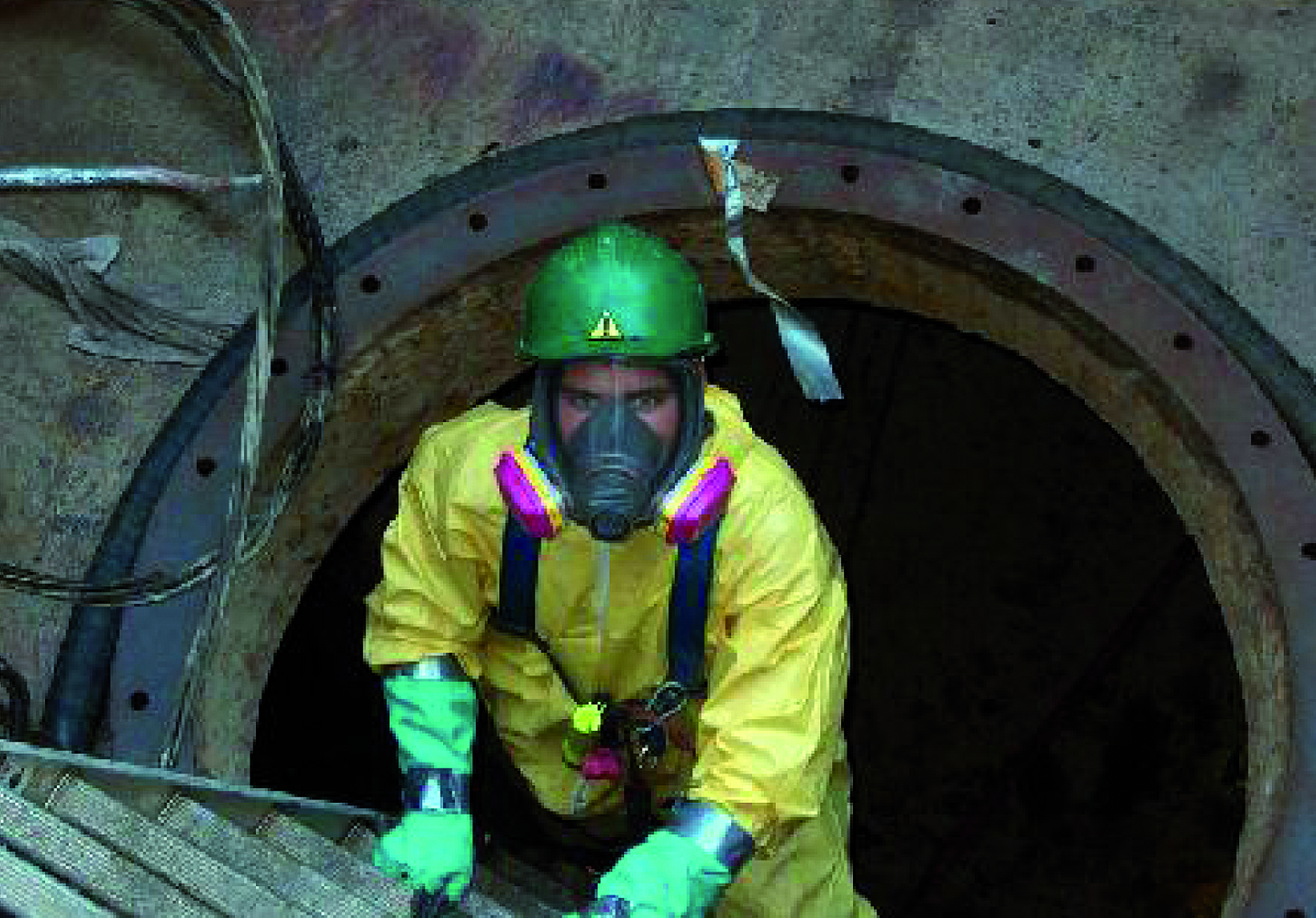 Announcing the results of the survey, which was conducted at the end of 2018, InterManager secretary general Captain Kuba Szymanski said: 'Our survey shows that seafarers are actually the last defence in what seems to be a rather poor system known as Enclosed Space Procedures. Much still needs to be done to eradicate the risk to life. No-one should die while carrying out their daily work.'
An analysis of seafaring accidents presented to the International Maritime Organisation by IBTA in June 2018, highlighted that between 1991 and 2018, at least 106 people lost their lives, and many more were seriously injured in 71 accidents, during the carriage or handling of solid bulk cargoes onboard ships.
Capt Szymanski said the Intermanager report makes clear, however, that 'seafarers believe that this unsafe environment is created by designers and enforced by manuals and procedures, which cannot be disputed and has to be followed – even if it results in death.'
The Intermanager survey reflected - for the first time - seafarers' input and so it was important their recommendations for solutions be heeded, he said. The focus on improving safety now needed to 'shift further upstream'.
Whether that meant the report recommendations should be adopted by the International Maritime Organization's Human Element Industry Group – which Nautilus participates in - was not for Intermanager to suggest but it seemed like a 'no brainer', added Capt Szymanski.
'It is clear from the survey that the key solutions relate to vessel design; accident investigation with no blame but root cause in mind; and the need for P&I Club involvement in prevention strategies.'
Nautilus professional and technical lead David Appleton agreed with Capt Szymanski adding: 'The continued incidence of entirely preventable deaths in enclosed spaces is a scandal and it is high time that the industry moved the focus away from the seafarer and onto the root causes.'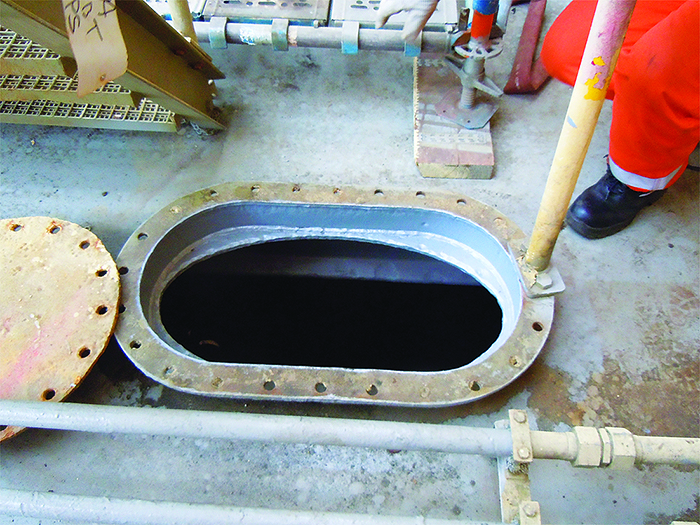 Key concerns emerging from the survey included a perceived lack of improvement in the design of vessels, with not enough consideration being given to access areas and the people working in them. As well as being hard to reach, enclosed spaces are frequently impossible to properly ventilate or to measure the atmosphere in, the respondents said.
Capt Szymanski agreed that a 'raft of parties' and procedures combined to produce these dangers for seafarers.
'Right from the beginning naval architects design and create extremely unsafe environments, which do not allow for human being interaction,' explained Capt Szymanski. 'Spaces are unnecessarily complicated, narrow, lacking ventilation with no means to positively establish atmosphere.
'Regulators such as classifications societies, flag, and vetting agencies then once again completely miss the human beings.'
On the one hand, this 'prepared environment' is then 'procedurised' usually by ex-mariners such as ship managers, explained Capt Szymanski, while cargo owners are always short of time and demand 'super quick turnaround' because 'time is money'.
The Intermanager report also found unrealistically tight timeframes for cargo hold and tank preparations which were likened to 'bullying on an industrial scale'. Seafarers called on ship managers to shield them from such unrealistic commercial time pressures and asked for more training and prioritisation of management-led safety cultures.
'Ship owners love ships with minimum crew, and flag states love it when owners chose their jurisdictions and therefore are racing against each other with minimum manning certificates,' added Capt Szymanski. 'On top of that, accident investigators and P&I clubs are looking for "negligence" which somehow is almost always assigned to the person who paid an ultimate price.'
In addition, the survey revealed a wide-spread belief that a blame culture is deeply rooted within the shipping industry. Respondents felt that most accident investigations were inconsistent, and more importantly stopped at finding the 'guilty party' but very rarely went further to discover why the accident occurred or the reasons for the actions of those killed or injured.
The UK Marine Accident Investigation Branch (MAIB) has consistently issued warnings about the dangers of enclosed spaces. In 2015 MAIB highlighted some common failings after a spate of enclosed space fatalities between 2007 and 2008. Some of the most common causes of work-related fatalities were due to complacency, lack of knowledge, and potentially dangerous spaces not being identified or would be rescuers working on instinct and emotion rather than knowledge and training.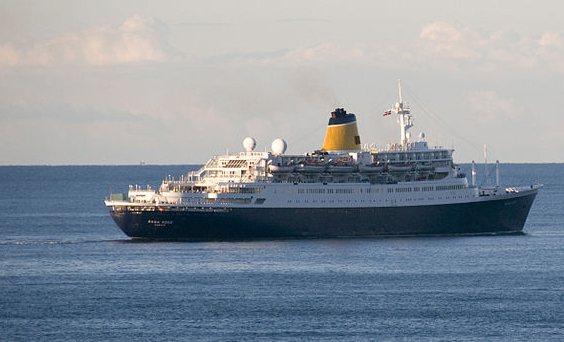 The MAIB report highlighted several high profile cases - including the emergency response rescue vessel Viking Islay - where three seafarers lost their lives in September 2007 at the Amethyst gas field off the east Yorkshire coast as they tried to secure a rattling chain within the chain locker; the dry cargo vessel Sava Lake - where two crew died after asphyxiation in a forward store while the ship was proceeding towards the Dover Strait in January 2008; and another crew fatality a few months later in June 2008 onboard the passenger cruise ship Saga Rose - when a petty officer died after he became trapped with a motorman colleague inside the hull while the vessel was visiting Southampton in the UK. The motorman was successfully rescued. At that point the Saga Rose incident was the sixth fatality the MAIB had investigated since September 2007.
Encouraging ship managers to take a lead on safety, Capt Szymanski remarked: 'It is time we all look at the enclosed space issue and think of ourselves as part of a problem before we offer more training solutions to the seafarers. When I examined the results of the [Intermanager] survey, I noticed that the most positive responses came from within companies where senior managers took a leading role on safety matters - where they engaged and led from the front. I would especially like to thank those individuals, because it is they who are creating the company safety culture.'
Seafarers are actually the last defence in what seems to be a rather poor system known as Enclosed Space Procedures InterManager secretary general Captain Kuba Szymanski
Seafarer recommendations for preventing deaths in enclosed spaces
The MAIB survey asked recipients to identify potential solutions to avoid further deaths.In response seafarers called for
clearer identification of hazardous spaces, suggesting access should be restricted by senior management onboard or ashore.
they also identified a need for additional training to address the lack of awareness and instil safe practices. Some seafarers said they would prefer to only access enclosed spaces while using safety equipment such as Emergency Escape Breathing Devices (EEBDs) or Self-Contained Breathing Apparatus (SCABs). Some respondents believed that technology should be used to help limiting the need for human access in enclosed spaces.
when focussing on vessel design the survey respondents recommended that future new build ships should avoid areas of enclosed space or restrict them to a minimum and
should always include provisions for adequate ventilation;adequate fixed gas detection systems; and access for humans to perform search and rescue operations.
---
Tags