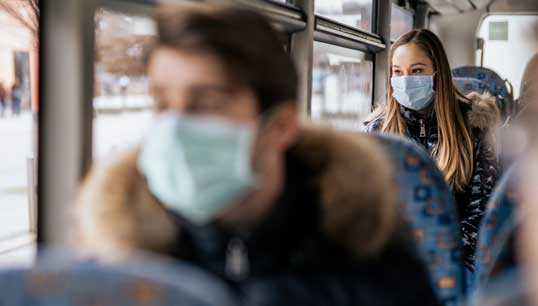 Face covering will be made mandatory on UK ferries in England from 15 June, Secretary of State for Transport Grant Shapps said.
The new ruling will apply to all front-line ferry workers and those that come into contact with passengers. It covers all public transport networks including ferries, busses, rail and underground transport.
The condition will be monitored by transport police and individuals found to be flouting the rules could be fined.
'It is a condition of travel. You cannot travel unless you are wearing a face covering,' Mr Shapps said in the government's daily coronavirus briefing on Thursday 4 June.
Welcoming this new rule Nautilus head of Industrial Micky Smyth said: 'Ferry operators must provide front line seagoing employees with the necessary Personal Protective Equipment to enable them to comply with this new rule.'
There will be some exceptions to the rule for very young children, for people with disabilities and for people with breathing difficulties.
The new rule currently applies to England only. The devolved governments in Scotland, Northern Ireland and Wales are expected to provide their own guidance. Mr. Smyth added that he hoped that the devolved administrations follow suit as soon as possible to ensure consistency across the sector.
---
Tags