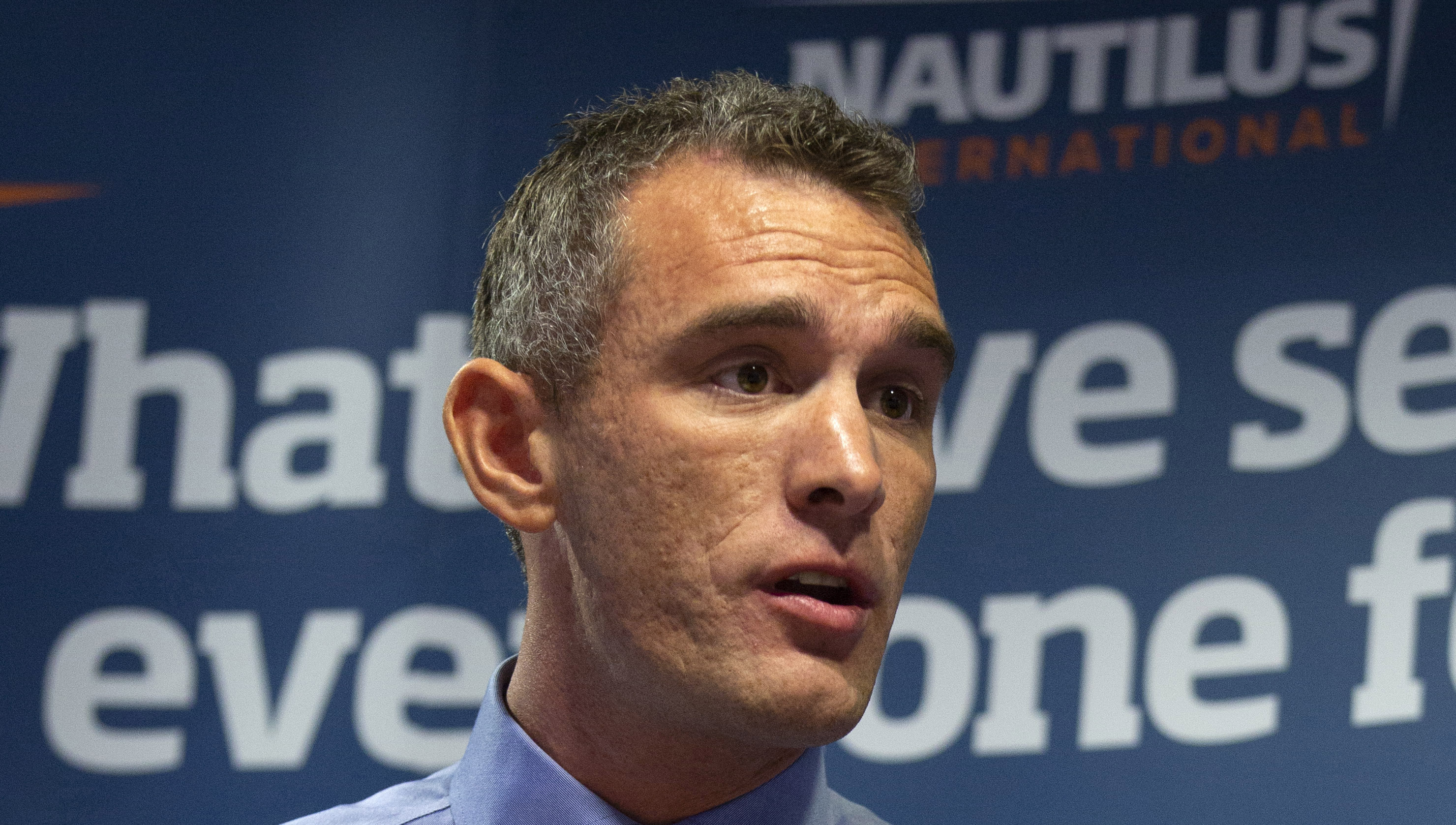 Fraser Matthew was elected to the Nautilus Council in 2019 under the navigation category
Fraser Matthew grew up in Scotland looking out at the ships sailing up the Firth of Forth as a child – and that was not his only connection to the sea.
'My gran was a big fan of cruising and my uncle was a marine engineer with B&P Shipping in the 1980s,' he remembers. 'When I was younger, I was fascinated by the great liners, and my parents met on the Canberra, so maybe that also steered me to a career at sea.'
Fraser has been a serving seafarer since he left school at the age of 18 – completing his cadetship along with a BSc degree in Nautical Science at the Universities of Glasgow and Strathclyde in 2009.
After obtaining his OOW certificate of competency, he continued to serve with Princess Cruises as a third officer, second officer and senior second officer on cruiseships deployed across the globe, particularly in Australia and New Zealand.
For the last five years, though, he has been working closer to home on passenger ships on the Irish Sea and around the west of Scotland, and he's reached the ranks of chief officer and master. 'Introducing myself on the PA as captain for the first time at the age of 29 was nerve-racking but a definite highlight,' he says. 'I enjoy the daily challenges presented to a ferry master, particularly when I can test my ship-handling skills against the winter weather.'
Although a Union member of many years' standing, Fraser says he only started to get actively involved when he attended his first UK Branch Conference in 2017.
'I became interested in the work of Nautilus as a Union representing our profession on an international stage, and wanted to be more involved with the running of it,' he explains. He stood for election to the Nautilus Council in 2019 and is now serving a four-year term.
So far, it's all pretty much lived up to expectations, he says. 'I am enjoying hearing about all the fantastic work that Nautilus does in different areas, whether it be strategic campaigning, representing our views, legal protection or promoting our industry to the next generation. As a Council member I can now have input in the work of Nautilus and provide a link with those still serving at sea.'
As well as attending the full Council meetings held three times a year, members can choose to serve on specialist committees, and Fraser attended his first meeting of the Nautilus Welfare Fund Committee in September 2019. 'I was really impressed by the facilities at Mariners' Park and the amazing work the Union's charity does for retired seafarers,' he says.

Potential Council members will be glad to hear that volunteering for Nautilus doesn't take up all of Fraser's free time – he is still an avid golfer and a likes a trip to the cinema.
'I have a few favourite films,' he ponders, 'but probably my most favourite is V for Vendetta or Empire of the Sun.'
And even though he doesn't work deepsea any more, he has kept up his love of long-distance travel. 'I enjoy the sunshine and rum in the Caribbean,' he smiles. 'The warm breeze and relaxed island way of life is my favourite. I also really like the Fijian islands – beautiful scenery, amazing dive sites and extremely friendly people.'
---
Tags