Welfare
First-hand experience: a Nautilus member speaks about the taboos surrounding mental illness
25 May 2018

A seafarer who has suffered from depression spoke to the Wellness at Sea conference about the taboos surrounding mental illness in our industry...
Nautilus member Dan Thompson delivered a passionate call for the shipping industry to combat the causes of stress and depression among seafarers.
Mr Thompson, who now serves with the Port of London Authority, told the Wellness at Sea conference that he had experienced problems to 'quite an extreme extent' and had to take six months off work to recover after he became depressed.
'The reason I became ill was primarily my job – the workload, the sleep deprivation and the pressures of the job,' he added. 'Having lived at sea, I would anticipate the numbers of people suffering from depression to be even higher than those who admitted it in the survey.'
Mr Thompson said mental health problems are still something of a taboo subject in society – and even more so within the macho culture of the shipping industry. 'Many people don't understand what it is or how common it is, and a lot of seafarers fear that it will have implications for their jobs if they talk about it.'
Mr Thompson said his problems began when he took up a new post as senior navigator on a cruiseship and faced 'instant pressure' in the role. 'It started to take a toll on me and got progressively worse. The signs of depression were there – isolation, loneliness, being tired. I didn't want to talk to anyone and felt very lonely, even though I was on a ship with more than 5,000 people onboard.'
He said his problems were posing a threat not just to him but to the safety of the vessel. 'I became less interested in my work and my standards dropped. It got to the point where I didn't care what happened, which has massive safety implications.'
Mr Thompson said his condition had controlled his life for almost 18 months, and he had been in a state of denial about his problems for several months until his family intervened. 'Sadly, many people don't get to that position,' he added. 'A colleague took his own life because of depression on a ship, and it took me six months to recover from my own illness with medication, therapy and counselling.'
He said excessive working hours had a lot to do with his problems.
'What is so important for us to recognise on a personal level is that seafarers are human beings, not robots who can operate 24/7 for long periods.'
Bullying and harassment is also a big factor in causing seafarers to become anxious or depressed, Mr Thompson said. 'If you are getting bullied or harassed by senior ranks, it is slowly chipping away at your sanity.'
While the typical attitude seems to be to just toughen up and get on with it, Mr Thompson said he hoped the shipping industry would put a system into place to enable seafarers to evaluate their lives and secure the appropriate help and support without worrying about the loss of their job.
Many seafarers fear that their jobs will be in jeopardy if they talk about their mental health. Nautilus member Dan Thompson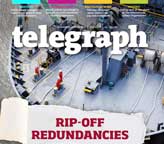 ---
Tags