Education and training
From onboard to on the board – the benefits of maritime professionals volunteering as school governors
18 February 2020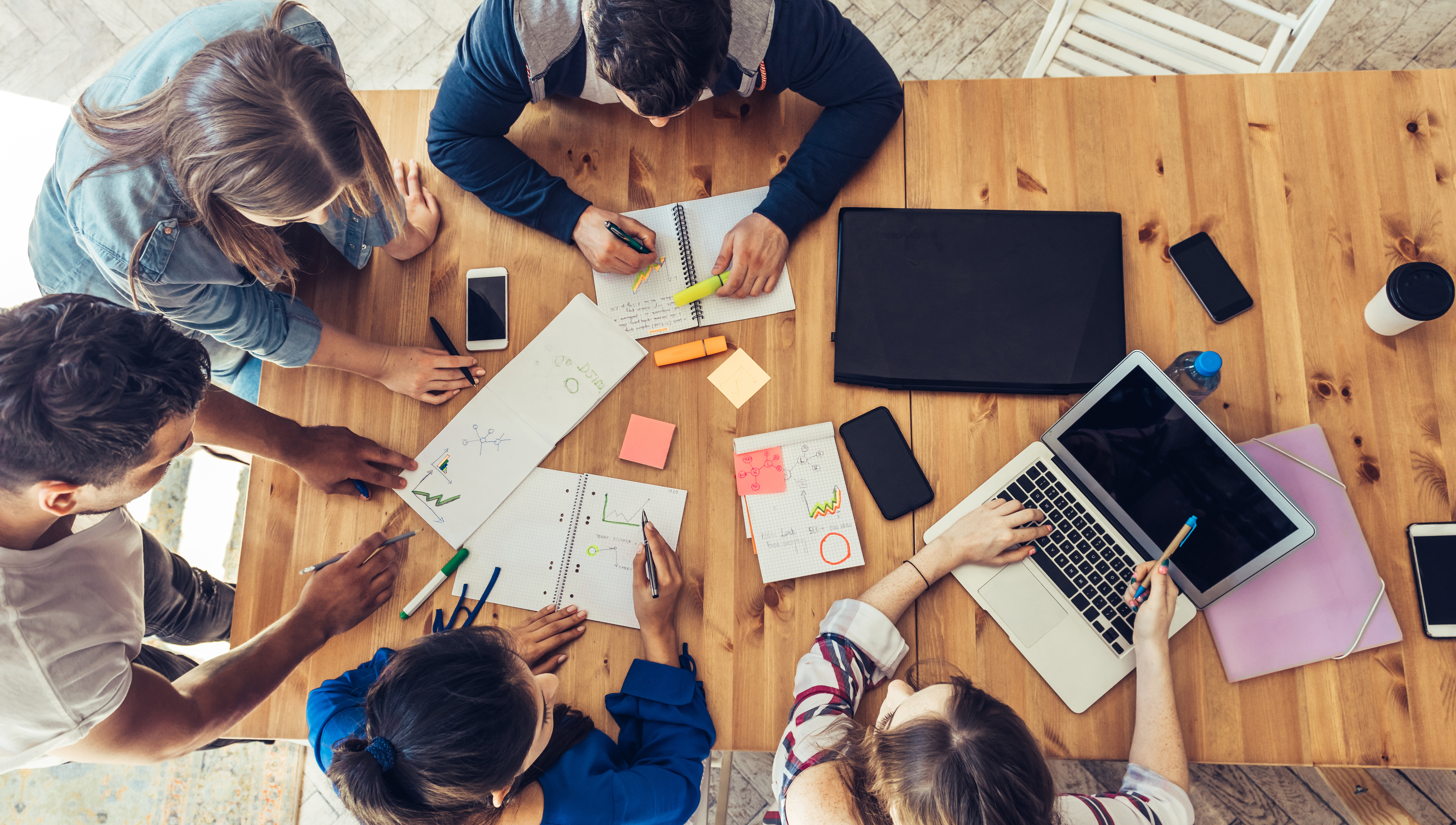 There's a lot of talk in UK maritime about how best to improve the visibility of the profession and encourage children to take up careers at sea. But there's already a way to do this which many people may not have considered, reports Sarah Robinson
Think back to your own primary and secondary schools. Did the teachers know about maritime careers? Did you ever come into contact with someone who worked at sea? If you did, it could be because one of the school governors was a maritime professional.
School governors are known for overseeing the finances of an institution, and perhaps for stepping in when a new head teacher needs to be appointed, but there's more to it than that. When you volunteer as a governor, you help to shape the whole strategic direction of a school.
Most UK schools have governors drawn from the local community as well as parent governors. The government-backed programme Inspiring Governance points out that engineers are particularly in demand as community governors at the moment, for input such as:
working with the senior leadership team to develop an engineering strategy
liaising with careers leads
making links with organisations who can help provide speakers, work shadowing or direct experiences to give young people first-hand experience of engineering
And it's not just marine engineers who would be welcomed as volunteers from the maritime industry, says Eileen Brocklehurst, the Inspiring Governance regional manager for SW England. 'My region is largely coastal, so we are reaching out to maritime professionals of all kinds,' she notes.
It may seem as if schools on the coast would know about maritime careers and perhaps already have governors who work in the shipping industry, but this isn't usually the case, says Eileen. 'It can be hard for schools in deprived coastal areas to get community governors at all, and boards of governors really do need that wider expertise,' she explains. 'When you become a governor, you'll not only be spreading the word about your career, but you'll also be contributing the expertise you've gained at work in areas such as administration, planning and procurement.'
What does a school governor do?
According to Inspiring Governance, you will oversee the school's performance and its budget, and act as a guardian of its vision and values. You will also provide challenge and support to the head teacher and help them as they raise standards throughout the school.
This doesn't just mean sitting in meetings going over the figures, points out Eileen. You'll have the opportunity to get to know teachers and pupils, and act as a role model for children thinking about their future in the workplace.
What is the commitment?
Inspiring Governance says that typically, the commitment will be to meet each half term, with additional monitoring visits to see the school in action and speak to teachers and pupils, alongside preparing for meetings and undertaking training and development.
Volunteers spend between five and eight hours per month on governing duties, which will generally be during term time only. Some of this time will be spent reading materials and e-learning at home – you don't always have to be at your school. The standard term of office is four years, but if your circumstances change you're free to resign any time.
Becoming a governor is a substantial investment of your time and energy, acknowledges Eileen, and if you are not able to make a regular commitment for an extended period, you may be better off with a flexible volunteering scheme such as Careers at Sea Ambassadors.
However, it is worth remembering that your long-term involvement can have a powerful impact on the school and its pupils. 'Research has shown that what makes a real difference to outcomes in education is industry involvement from as early as primary school,' Eileen says, 'and to get the full benefit from this, pupils need at least four contacts throughout their school career with a professional or employer representative.'
What's in it for you?
Inspiring Governance says there are enormous professional benefits to be gained from governing. When the programme's parent charity Education and Employers carried out a survey of school governors, many respondents favourably mentioned the CPD (continuing professional development) opportunities, the experience of operating at board level and the chance to grow their professional networks.
Eileen adds that the specific skills and experience from governing that you could add to your CV include:
strategic leadership
budget control
data analysis
staff recruitment
building relationships and networks
effective teamworking
communication
problem solving
influencing/negotiation
We shouldn't forget the personal rewards, either, she says: 'Volunteering simply makes you feel good.' You'll be giving something back to your local community – and the maritime community – and because governors volunteer for an extended period, you'll have the satisfaction of seeing the changes you have instigated come to fruition.
What support do you get?
Each board of governors will have its own induction to bring you up to speed, and to help you be confident and effective in your role. Often this will include providing a mentor.
If you become a governor through the Inspiring Governance programme (which operates on behalf of schools in England), you will also be able to access 12 months' free support and guidance from the National Governance Association, which includes a helpline.
Inspiring Governors is keen to attract volunteers of all ages, and even offers a Young Governors Network for those under 40 to support each other with online discussion forums and annual get-togethers.
And if it still seems a bit daunting at first, just give it time, says Eileen. 'Education can often seem like a language of its own, but keep asking questions and you'll get the hang of it.'
How do you sign up?
Anyone over the age of 18 can in principle be a school governor – you don't need to be a parent or have any experience of working in education.
If you live in England, Inspiring Governance can match you with a school in your local area. Go to www.inspiringgovernance.org and click on 'Sign up' to enter your details. Once you register, you'll be able to see if local schools are currently advertising for school governors and make contact with any that interest you.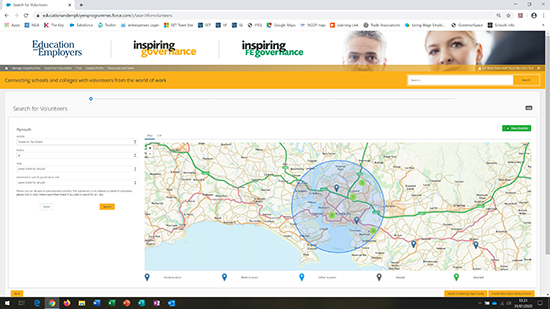 The schools are also able to see volunteers within a postcode radius of their site. They will see the person's name, job role, skills selected from a drop down list, and their personal statement. If they want to see the volunteer they send them an invitation.
In each of the other countries of the UK (Scotland, Wales and Northern Ireland) school governance is organised differently. If you live in any of these countries, the best place to start is with the local council or see the links on the 'About' page of Inspiring Governance's website.
Each school has its own governor recruitment process, and this may include an interview, an informal meeting with the chair of governors, a tour of the school or even observing a meeting.
This is to establish that the school is right for you and you are right for the school. And as with anyone who volunteers for a UK school, you'll need to undergo a DBS (Disclosure and Barring Service) check organised by the school.
Schools need you!
Although school governors are the largest body of volunteers in the UK, there is a significant need for more. In England alone, a conservative estimate puts the number of vacancies at 18,000, with schools in rural, coastal and disadvantaged areas struggling most with recruitment.
'It's the perfect thing to do if you care about children, education and your local community,' says Eileen, 'and it would be wonderful if some volunteers came forward as a result of reading this article.'
---
Tags