Podcasts
International union pressure is getting results in crew change crisis, says Nautilus general secretary
2 June 2020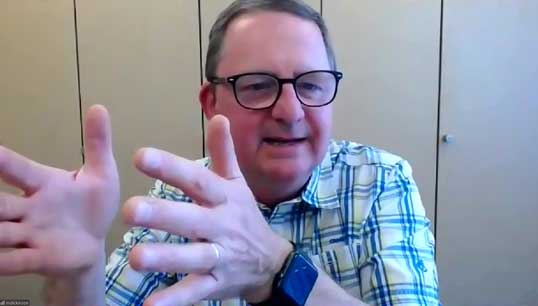 Nautilus general secretary Mark Dickinson renewed the Union's commitment to international cooperation in an online industry event today – stressing that joint working between unions, employers and governments is key to achieving crew relief and repatriation during the Covid-19 pandemic.
Mr Dickinson was invited by industry body Mersey Maritime to speak about the Union's work during the pandemic in an online 'Face to Face' session.
With over thirty participants from across Liverpool's maritime industry, the session allowed the general secretary to give an update on matters ranging from the Union's recent increase in yacht sector members to the successful Covid-19 infection control at Nautilus Mariners' Park.
As a pioneer in cross border cooperation, Nautilus has been in a strong position to support members during the global pandemic, said Mr Dickinson – with three national branches in the Union itself, many more countries represented in the Nautilus Federation group and strong ties to the International Transport Workers' Federation (ITF) and European Transport Workers' Federation (ETF).
Worldwide pressure from unions has been an important driver in seeking to resolve the crew change crisis, he explained, noting that agreements have now been reached on the safe relief and repatriation of seafarers in hubs such as Hong Kong, Doha and Singapore.
The Nautilus Federation is also coming into its own in these difficult times, Mr Dickinson noted, giving members of all its affiliate unions peace of mind through its international legal support scheme JASON.
Looking more locally at the UK government, the general secretary had mixed feelings. He was pleased that the government had a maritime strategy for the coming decades, and reported that maritime minister Kelly Tolhurst was engaging with the Union and wider industry. However, sometimes other government departments take decisions without considering the impact on shipping, such as the initial decision to introduce a 14 day quarantine for all travellers arriving in the UK. Thankfully, an exemption was agreed for seafarers following pressure from social partners.
And although we are all preoccupied with Covid-19 at present, he pointed out, we must not forget that Brexit is still going ahead, and we must stay abreast of its potential impact on the industry and our seafarers.
---
Tags