International
ITF demands global rights for transport workers during Covid-19 pandemic
24 March 2020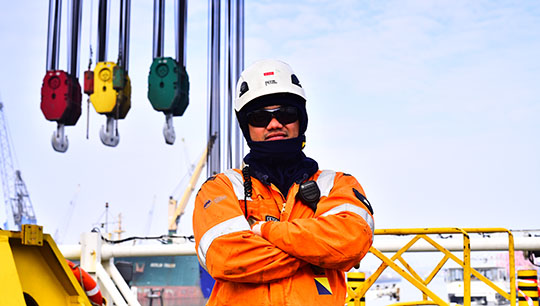 Nautilus has welcomed a move by the International Transport Workers' Federation (ITF) to ensure that transport workers' rights around the world are upheld during the Covid-19 coronavirus outbreak.
In a statement released 23 March, the ITF issued global demands to governments and employers to recognise the essential role of seafarers and other transport workers, and to coordinate the way they allow these employees to go about their business.
'Transport workers are the lifeblood of a global economy linking supply chains and keeping the world moving, and vital to successfully responding to the challenge of Covid-19,' ITF said.
'Today, more than ever, transport workers will ensure that essential supplies reach those who need them, whether they are seafarers, dockers, truck drivers, warehouse workers or delivery drivers. Cabin crew, pilots and aviation workers will continue to repatriate people to their home countries. Public transport workers will make sure those who need to can still get to work, or access hospitals for treatment.
'The ITF believes that existing international labour standards and the protection of labour rights are crucial to the success of our efforts to contain Covid-19.'
In line with the statement of the Council of Global Union (CGU) issued on March 12, the ITF called for immediate action in five key areas:
Protecting workers vital to the Covid-19 response
Putting health and safety first
Providing income protection for all workers
Government-led stimulus to keep the economy going
Maintaining sustainable supply chains
'Transport unions globally will play their part connecting global supply chains and keeping the world moving. The ITF is calling on both governments and employers to action in each of the areas.'
Nautilus members who are concerned or are experiencing difficulties related to the coronavirus outbreak are advised to contact their industrial organiser for assistance.
---
Tags