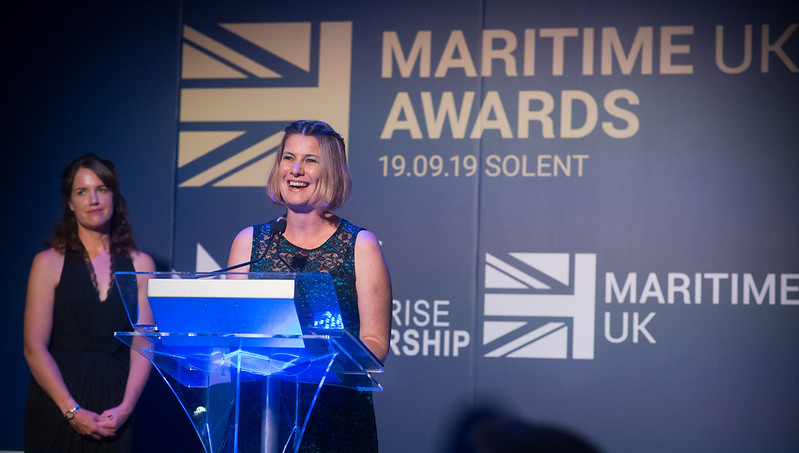 Maritime UK, the umbrella body for the maritime industry, is inviting companies, charities and other organisations across the sector to submit their entries for its second annual national awards, which were launched Monday 8 June.
Nautilus International is sponsoring the Maritime Professional of the Year award and general secretary Mark Dickinson will be among the industry leaders on the 16-strong judging panel.
Entries for the 14 awards categories are invited now and the awards will be held at the Home Park stadium in Plymouth this autumn. The closing date for entries is 31 August.
This year, three new 'Clean Maritime' award categories have been added. Winners of the Clean Maritime Innovator, Clean Maritime Enabler and Clean Maritime Operator awards will be announced following last summer's publication of the Department for Transport's Clean Maritime Plan.
Maritime UK Chair, Harry Theochari, said: 'We are hugely excited to be bringing the second Maritime UK Awards to Plymouth. A city in a region with substantial maritime history and an increasingly impressive maritime proposition. The region is leading our global sector in the maritime industries of the future – marine science, aquaculture and autonomy.
'I'm really pleased that the government's Clean Maritime Awards are going to be added to this year's Maritime UK Awards. Last year the Department for Transport launched our Clean Maritime Plan as part of Maritime 2050 and these new categories will shine a spotlight on the exciting projects that are leading our decarbonisation journey.
'Whilst the global economy is facing a period of significant challenge, it's vital that we push ahead with our national awards. Our sector is strong, resilient and capable. Our businesses are getting on with the day job, enabling UK trade, designing and manufacturing world-class products, and providing the best professional services this sector has to offer. In tough times we adapt and succeed. '
The awards categories are as follows:
Diversity Award
Innovation Award
Science, Technology, Engineering & Mathematics Award
Clean Maritime Innovator
Clean Maritime Enabler
Clean Maritime Operator
Coastal Powerhouse Award
International Trade Award
Employer of the Year Award
Start-up of the Year Award
Future Skills Award
Maritime Professional of the Year
Business of the Year Award
2050 Award
To find out about the awards and how to enter visit the Maritime UK website.
To submit your entry visit Maritime UK's online awards platform, Judgify.
---
Tags