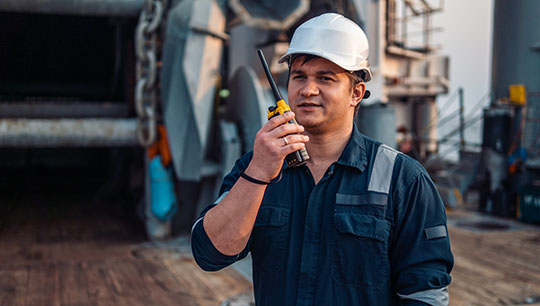 The UK Maritime and Coastguard Agency (MCA) has confirmed that oral exams will be suspended from 23 March for anyone who has arrived from outside the UK in the last 14 days, as part of a range of measures to prevent the spread of the Covid-19 coronavirus.
The MCA has also confirmed that current oral exam pass certificates will be valid for an additional six months with timelines being reviewed again in mid-April.
Officer cadets currently studying for UK Certificates of Competency (CoC) (including Foundation Degree, Higher National Certificate/Diploma (HNC/D) and Scottish Professional Diploma SPD) will be able to continue their studies remotely as college campuses close.
The MCA has called on colleges to abide by government advice to assess whether written examinations should go ahead, but has confirmed that current certificates will remain valid for up to an additional six months if evidence can be provided that Covid-19 measures have affected the time taken to achieve the pass result.
Those who are not able to attend an exam will be able to defer to the next available date.
STCW short courses will go only ahead where travel restrictions permit, and seafarers are advised to check guidance on exemptions on renewing STCW Updating Training. If seafarers are unable to attend the relevant short courses for their CoC to be issued, then the MCA will not be able to issue a certificate until the course is passed.
For additional advice or support, members are advised to check the following websites or contact the union.

MCA: Training provision and Covid-19
MCA: Oral exams and Covid-19
MCA: Medical care and Covid-19
Nautilus Members who are concerned or are experiencing difficulties related to the coronavirus outbreak are advised to contact their industrial organiser for assistance.
---
Tags