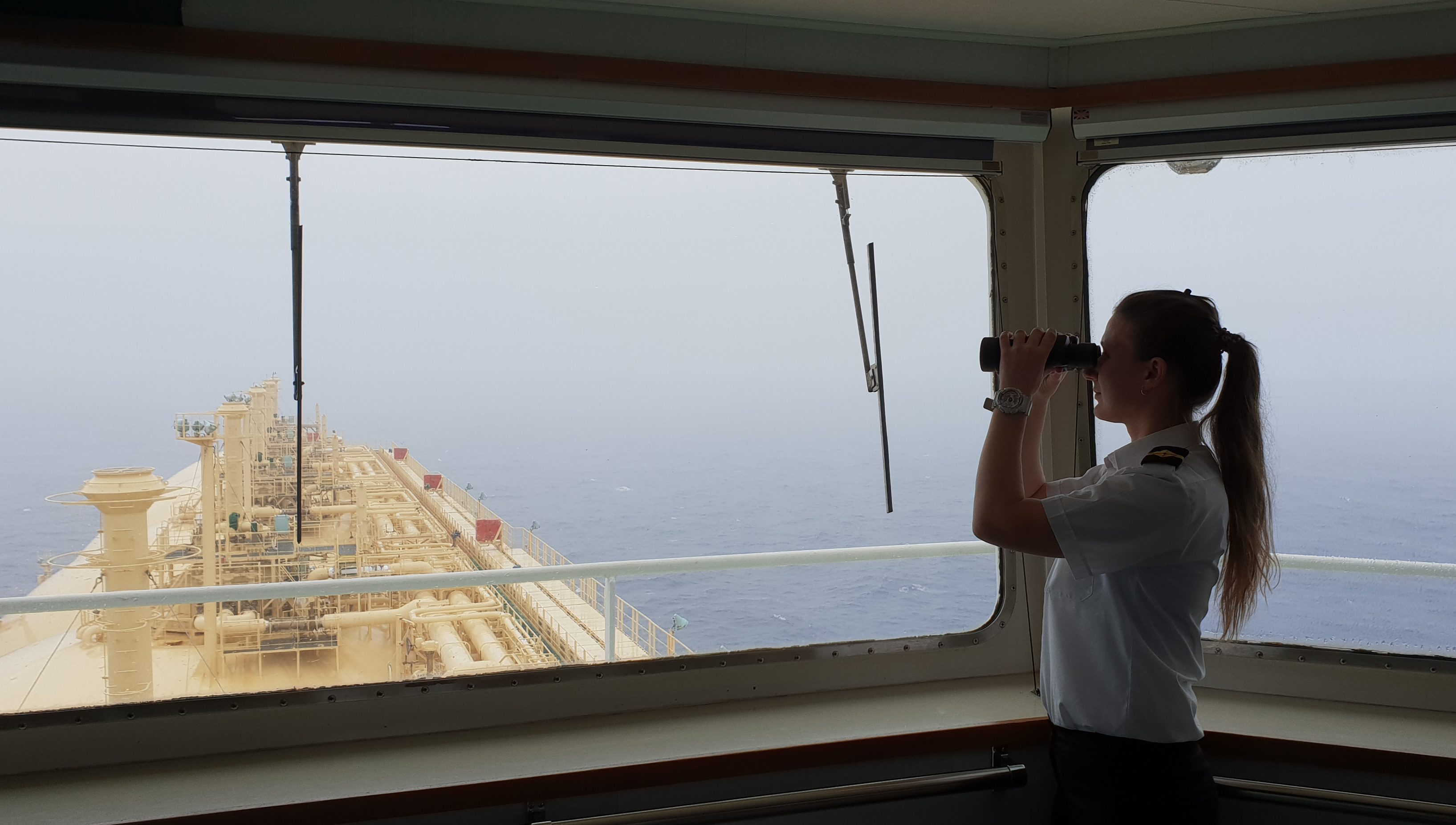 Third officer Santa Tetere chose her career to avoid the 9 to 5 life. She says shipping is modernising to help retain female crew, but that women still face challenges in deciding whether to continue with a career they love or take the 'detour' to family life
What is a typical day in your job?
As third officer I am responsible for standing a navigational bridge watch from 08:00hrs to 12:00hrs as well as from 20:00hrs to 00:00hrs. When I am not standing watch I am checking lifesaving appliances (LSA) as well as firefighting equipment (FFE) to make sure all is fully functional in the case of an emergency.
Why did you choose a career at sea?
I do not like the typical day to day structure of an ordinary life. I am the type of woman who likes a challenge.
Tell us some of your career highlights so far – and challenges
There have been just as many highlights as there have been challenges during my time at sea. Besides being paid to travel the world and see places many people would only dream of being able to see, I get the privilege of working with different people from across the globe and experiencing different cultures on board. As for challenges, being out at sea is a challenge in itself. You are being paid to be away from friends, family, and loved ones for endless periods of time, not knowing when you will see them again.
Our industry has modernised to accept women at sea. No more do we experience the old tale of women bringing bad omens to the ship if on board. Instead I have only experienced open-minded seafarers who treat men and women alike. However, we do face challenges when trying to decide whether to remain at sea and pursue the career we love, or detour and start building a family.
An extraordinary life comes with its own challenges and complications as well as great rewards Santa Tetere, third officer
How can women be made to feel welcome and retained in a career at sea?
Being a woman in an industry like shipping has its difficulties, especially when trying to balance career goals with personal goals. Companies offer ways for career-driven women to not have to pick between having a career or having a family. With such a vast industry, many companies allow for women to take a break from the offshore lifestyle but remain in shipping. This is achieved by allowing females to switch into the office from the ships for a certain time and if the female chooses to return to sea, that opportunity is still available.
What are the best things about your job?
The best thing about my job is when I depart from the ship and I am home nothing else takes priority over my time with family. There is no getting called into the office at weird hours, and every day is part of the weekend.
Would you recommend seafaring as a career?
In my own opinion, being a seafarer is not for everyone. You are choosing a life which takes you away from friends and family for long periods of time.
There are many times you cannot share where you are or where you are going and that can take a toll. However, if you are a person who enjoys traveling the world, and being submerged in a melting pot of cultures, then yes, I would fully recommend a career at sea. Just always understand that an extraordinary life comes with its own challenges and complications as well as great rewards.
Looking down the road I see myself being a maritime professional with endless opportunities ahead of me.
Tell us one thing that people may not know about your job?
Even though Morse Code was used back in the World Wars, it is still common practice on board and necessary for seafarers to know and understand the Morse Code Signals and Code Message.
---
Tags