Health and safety
MSC Zoe investigation: Super-sized boxship safety needs radical upgrade
29 June 2020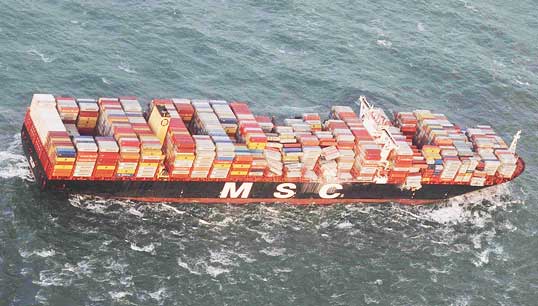 Radical action to improve containership safety has been demanded by a joint investigation into an incident off the Dutch coast in 2019 when more than 340 boxes were lost by the 19,244TEU MSC Zoe.
The Dutch, German and Panamanian report raises a series of fundamental safety questions about the 'super-sizing' of containerships, warning that operations are outpacing regulations and recommending a review of the concept of lashing containers on deck.
The incident occurred in January 2019, when a total of 342 containers – two filled with dangerous goods – were swept off the Panama-flagged ultra-large containership (ULCS) in winds up to force 9 and waves up to 11m high.
Investigators said the lost containers had led to severe damage to the environment in the Dutch and German Wadden Sea – an area on the UN World Heritage List – and had also presented a hazard to other vessels.
They concluded that the MSC Zoe's containers had been lost in at least six separate occasions on the night of 1 January and expressed concern that only one of these was witnessed by the crew – who initially estimated that only 30 had gone overboard. 'If the crew had noticed the first loss, the necessary mitigating actions could have been taken and further container losses possibly avoided,' the report adds.
Extensive analysis showed that the 192,237gt ship had been exposed to a range of hydrodynamic phenomena during the passage through the Terschelling-German Bight traffic separation scheme, including extreme motions and accelerations, contact or close contact with the seabed, green water and slamming.
Investigators determined that the main cause of the container losses was the high stability at which the ship was sailing in a beam sea in shallow water conditions. The ship's metacentric height (GM), a core criteria of stability, was typical of ULCSs, the report notes, and it warns that the effects of high GM are under-estimated.
'High stability is a safety risk that has not been recognised and formalised in the International Maritime Organization (IMO) Intact Stability Code and documents as the Stability Booklet. Current limits are only set for a minimum GM.
The 105-page report warns that the length and operational GM of ULCSs like MSC Zoe exceed the valid ranges of most international technical regulations and standards for calculation of accelerations.
Noting that the size of containerships is continuing to increase, it warns that this is leading to a greater risk of loss of boxes, both in terms of the probability and scale of the effects of such an incident. The concept of lashing containers on the deck of such large and wide vessels needs to be reviewed and international technical and operational standards should be amended or developed where necessary.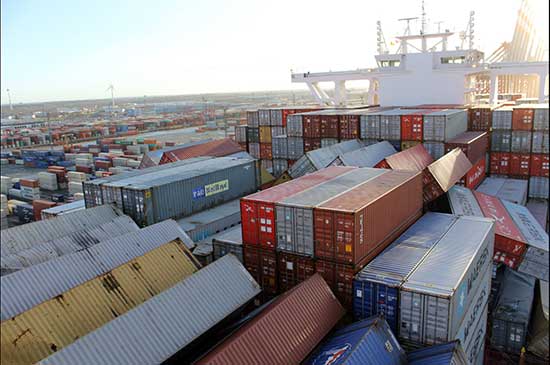 The report recommends that regulations governing the design limits of cargo securing equipment, approved loading and stability conditions, and the consideration of shallow water effects and speed on ship motions and resulting accelerations and forces should be revised.
Mechanical inclinometers fail to provide crew with sufficient insight into the actual forces and accelerations affecting ships and their cargoes or accurate information on roll angles, as they are sensitive to accelerations. This means masters and officers often find it hard to determine when it is wise to change speed or course.
Containerships should be fitted with electronic or inertia inclinometers, sensors to measure accelerations, and for Voyage Data Recorders (VDRs) to record actual roll angle, roll period and accelerations.
An evaluation of possible technical solutions to alert seafarers to container losses should be made. The industry should collaborate on improved standards to improve the safety of container transport – including 'an initiative for innovation in ship design, to work towards hell and/or lashing system designs that are better suited for the conditions described in this report'.

In advance of possible moves to more closely control shipping movements near the Wadden Islands, Netherlands' authorities are considering whether to introduce traffic management of containerships – such as the introduction of a VTS area – in the Dutch part of the North Sea.
---
Tags