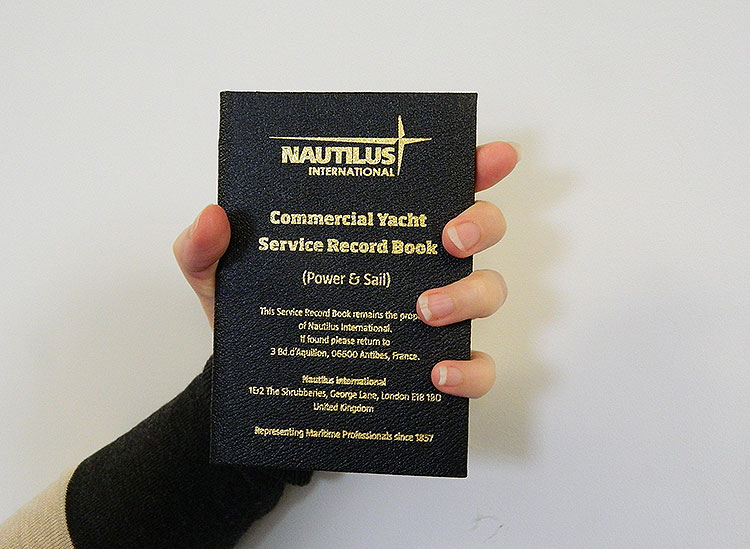 Nautilus yacht members are invited to help test a new online sea service verification form being rolled out by the Union.
The Sea and onboard services form is dedicated to yacht crew and will run alongside the current pdf version.
Strategic organiser Rachel Lynch said: 'Nautilus have been planning to introduce an online service for members for some time, the turnaround time for our current service is unrivalled but we hope the new streamlined process will allow greater flexibility for members needing to submit their sea time for verification.'
Members are invited to use the new digital form available on our Yachts page, for their sea service verification process and give feedback to the Union.
Completed online testimonials will be emailed to members to print and have signed and stamped by the ship master. The signed testimonial should be scanned and emailed back to the Union for verification.
The Maritime and Coastguard Agency (MCA) Marine Information Note (MIN) 543 (M) describes the revised arrangements for verification of sea service testimonials of seafarers working in the large yacht sector. The notice formalises arrangements for delegating authority for verification of sea service to Nautilus for its members.
Members can access a sea service testimonial template and a handy guide to the verification process for crew working on yachts who require an up to date service record book for their Notice of Eligibility (NoE) applications, or the revalidation of a Certificate of Competency (CoC). Yacht members need to log in to My Nautilus for these.
Please email your feedback on the digital sea service form to yachts@nautilusint.org.
---
Tags