Education and training
Royal return for City of Glasgow College half century anniversary celebrations
26 April 2019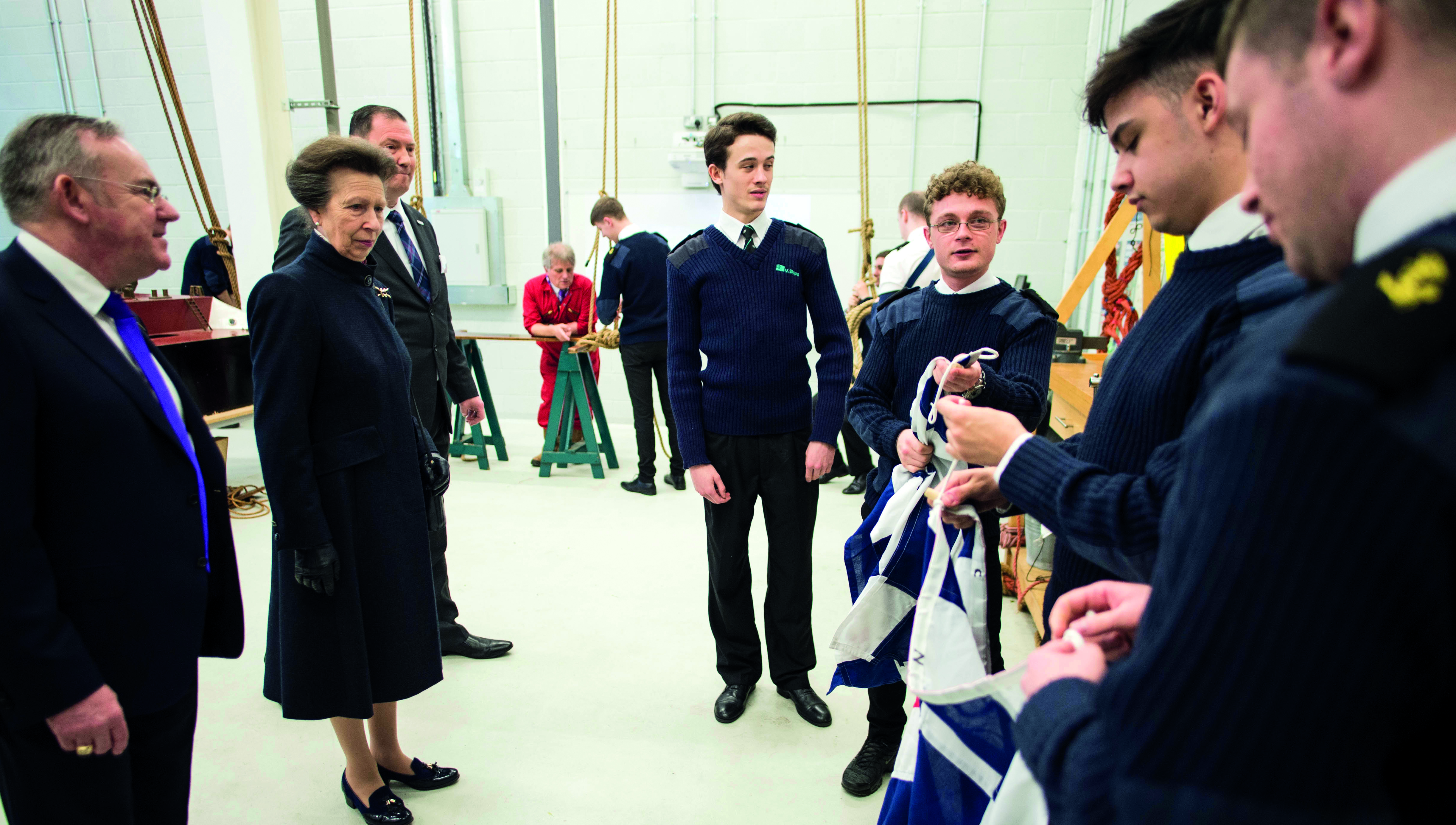 Past and present were linked in February this year with a special 50th anniversary visit to Scotland's leading nautical college …
Half a century of maritime training and education in Glasgow has been celebrated with a royal visit to City of Glasgow College's Riverside campus.
The Princess Royal met cadets and staff during a tour of the nautical faculty, 50 years after her great-uncle - Admiral of the Fleet Lord Mountbatten - opened the original Glasgow College of Nautical Studies (GCNS) in October 1969.
Princess Anne's tour included experiencing polar ice navigation techniques using the college's 360-degree simulation suite, and a demonstration by former electrical engineering student, Dale Colley, who has designed a drone capable of monitoring water quality.
She was told about potentially life-saving research which the college has carried out, in partnership with maritime industry specialists and shipping companies, to determine the rate of oxygen depletion in confined spaces onboard ships.
She was also introduced to former students Alex Marjoriebanks and Colin Hill, who met Lord Mountbatten at the original opening event.
Scotland has long been a major source of seafarers, and training had been carried out at Leith Nautical College since 1903, with the Glasgow School of Navigation being established in 1910.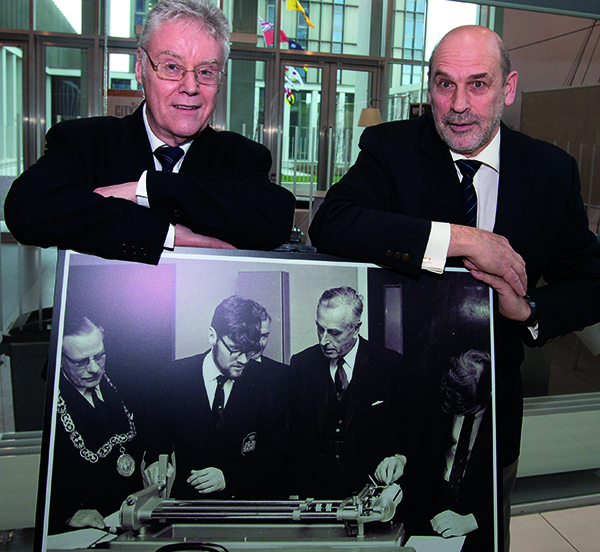 However, a review undertaken in 1963 concluded that all training should be concentrated at one site, and GCNS was built to train Merchant Navy personnel from across Strathclyde in various marine disciplines.
Its first cadets included those who had previously attended the School of Navigation at the Royal College of Science and Technology, the marine engineering department of Stow College and the communications department of the Watt Memorial College in Greenock.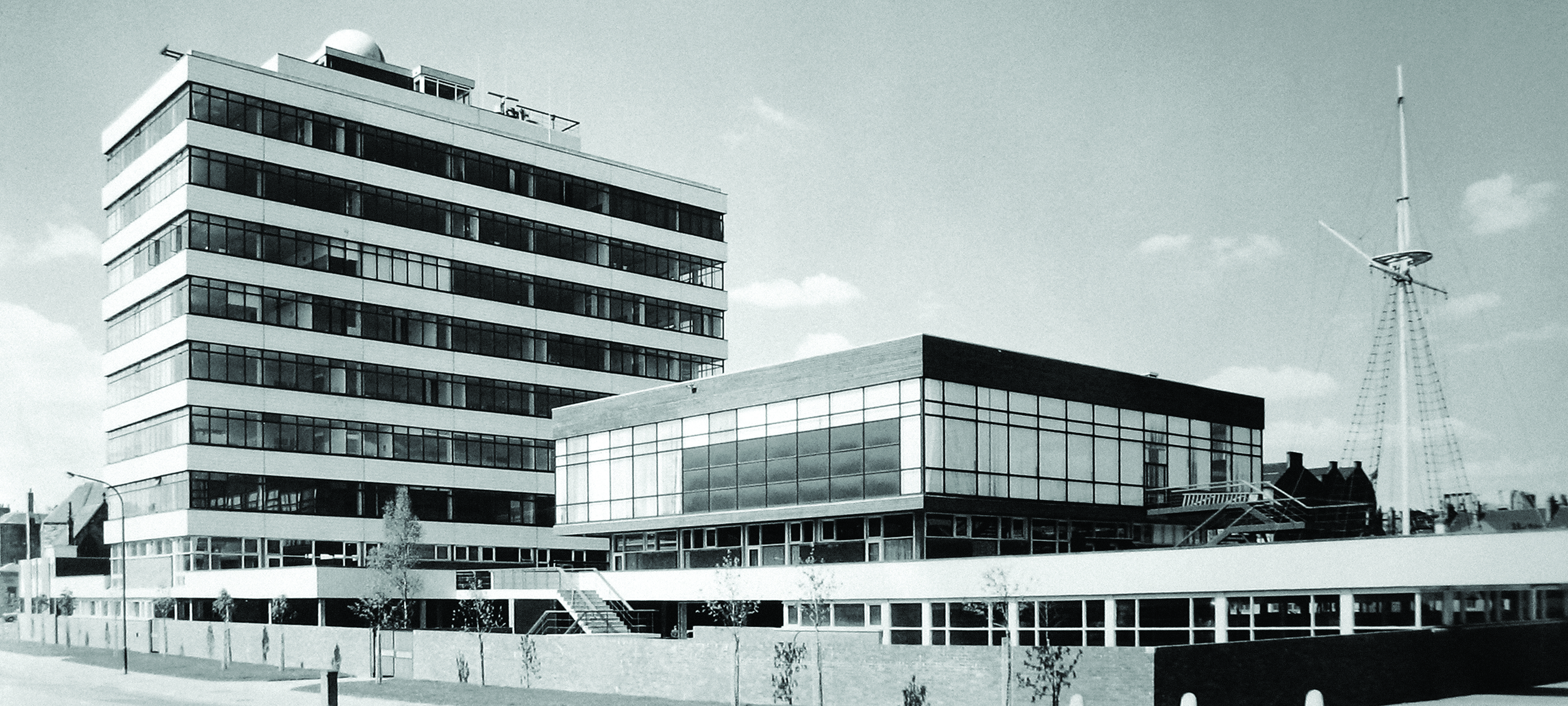 Construction of the college began in 1967, and the range of courses it offered was expanded during the early 1970s. In 1985, the Secretary of State for Scotland announced that the provision of nautical education in Scotland would be centralised at GCNS, and the navigation department went on to obtain its first real-time, full-mission simulator and develop into a comprehensive maritime studies provider, embracing ship and fleet management, port operations and maritime law.
In 2010 GCNS merged with Glasgow's Central College and the Metropolitan College, creating Glasgow City College, and the multi-million pound Riverside Campus was opened in 2015.
College principal and chief executive Paul Little said he was 'delighted and greatly honoured' by the royal visit. 'Building design, learning and teaching approaches may have changed to match our tech-savvy and digitally enlightened students, but what remains the same are the determination, persistence and vision to make dreams a reality for the 2,000 cadets, officers and engineers from across 135 different nationalities who study here,' he added.
'There are many fond memories of our former nautical college and we are extremely proud of the important history it brings to our new multi award-winning super campus,' he said. 'We look forward to the next 50 years when skilling, up-skilling, and re-skilling with the latest technology will be more vital than ever.'
---
Tags