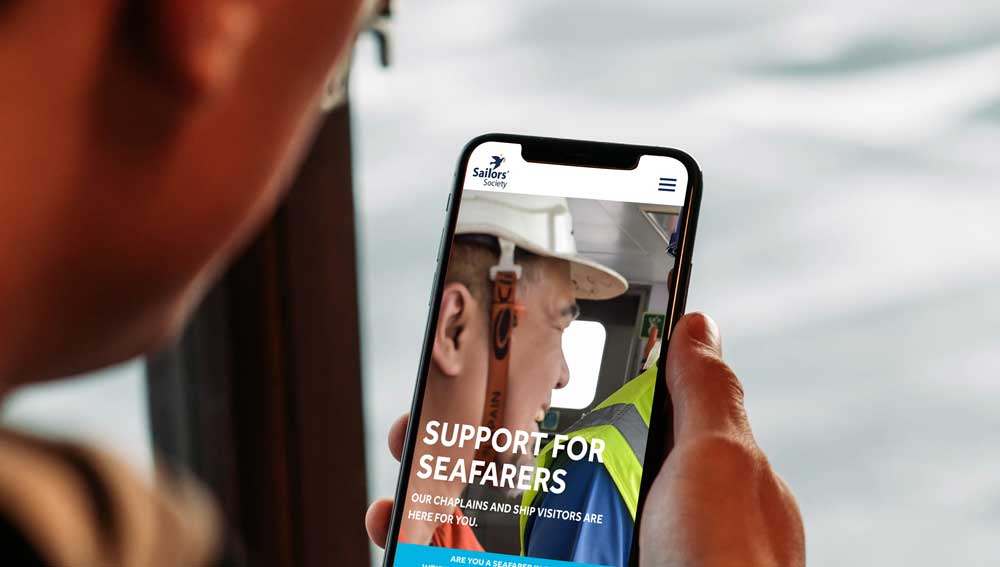 International maritime welfare charity the Sailors' Society has launched a suite of seafarer resources and a funding appeal to help it support the 'key workers of the sea' during the global Covid-19 pandemic.
'We rely on them [seafarers] to transport the goods, we all need to restock our supermarket shelves. Now, more than ever, seafarers rely on us,' the Society said in its appeal.
The charity's COO and director of programme Sandra Welch said: 'We may not be able to greet seafarers in port right now, but we are here for them and their families as we always have been.
'Seafarers are deeply worried like everyone else and far from home and loved ones; many do not now know when or how they will get home again. While the rest of us struggle with suddenly only being able to see our family and friends on a video call, this is the reality for seafarers every day. And images of empty supermarket shelves are a stark reminder of how vital these men and women are to our supply chains, bringing almost everything we need by sea.'
The UK government has designated all those who keep passenger and freight transport moving as keyworkers during the Covid-19 crisis.
The Sailors' Society has launched a suite of practical resources including advice, contacts and podcasts to help seafarers during the coronavirus crisis. It has also set up an appeal to fund urgent support for seafarers in times of need.
The charity has rolled out virtual chaplaincy to seafarers, with chaplains available over the phone or on social media, after it had to suspend port activity in response to the virus.
Nautilus members who are concerned or are experiencing difficulties related to the coronavirus outbreak are advised to contact their industrial organiser for assistance. In an emergency, members can also contact the Nautilus 24/7 helpline.
More Nautilus assistance and our coronavirus resource hub can be found on our Assistance page.
---
Tags