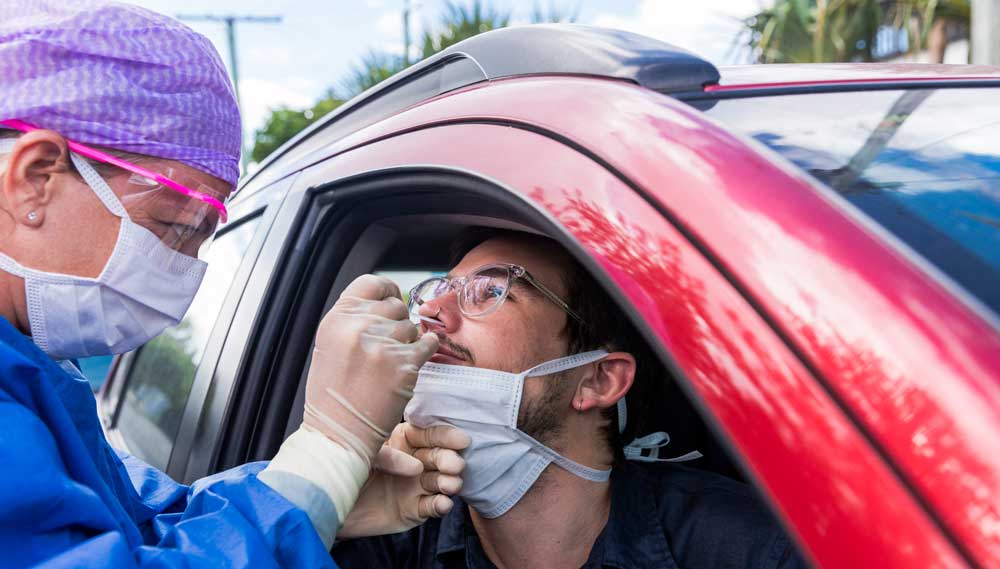 Seafarers in England will get priority testing for Covid-19 under the National Testing Strategy announced by the Department for Health and Social Care.
Those eligible for testing will now include essential workers such as seafarers, the police, the fire service, frontline benefits workers and those working with vulnerable children and adults.
The list of eligible workers includes workers critical to the continuity of essential travel and movement of goods.
Nautilus International general secretary Mark Dickinson welcomed the move and encouraged the government to make testing as widely available as possible. The Union has lobbied for seafarers to be given priority testing since March.
'Maritime and transport workers are the lifeblood of a global economy linking supply chains and keeping the world moving,' Mr Dickinson said. 'They have responded to the challenge of Covid-19 despite considerable risk to their own health and wellbeing. They should be given top priority for testing.'
The government confirmed it would prioritise essential workers in England with symptoms of Covid-19 and people who live with essential workers and have symptoms.
Essential workers who are self-isolating can book a test directly. Workers can select a regional test site drive-through appointment or home test kit. Home test kit availability will initially be limited.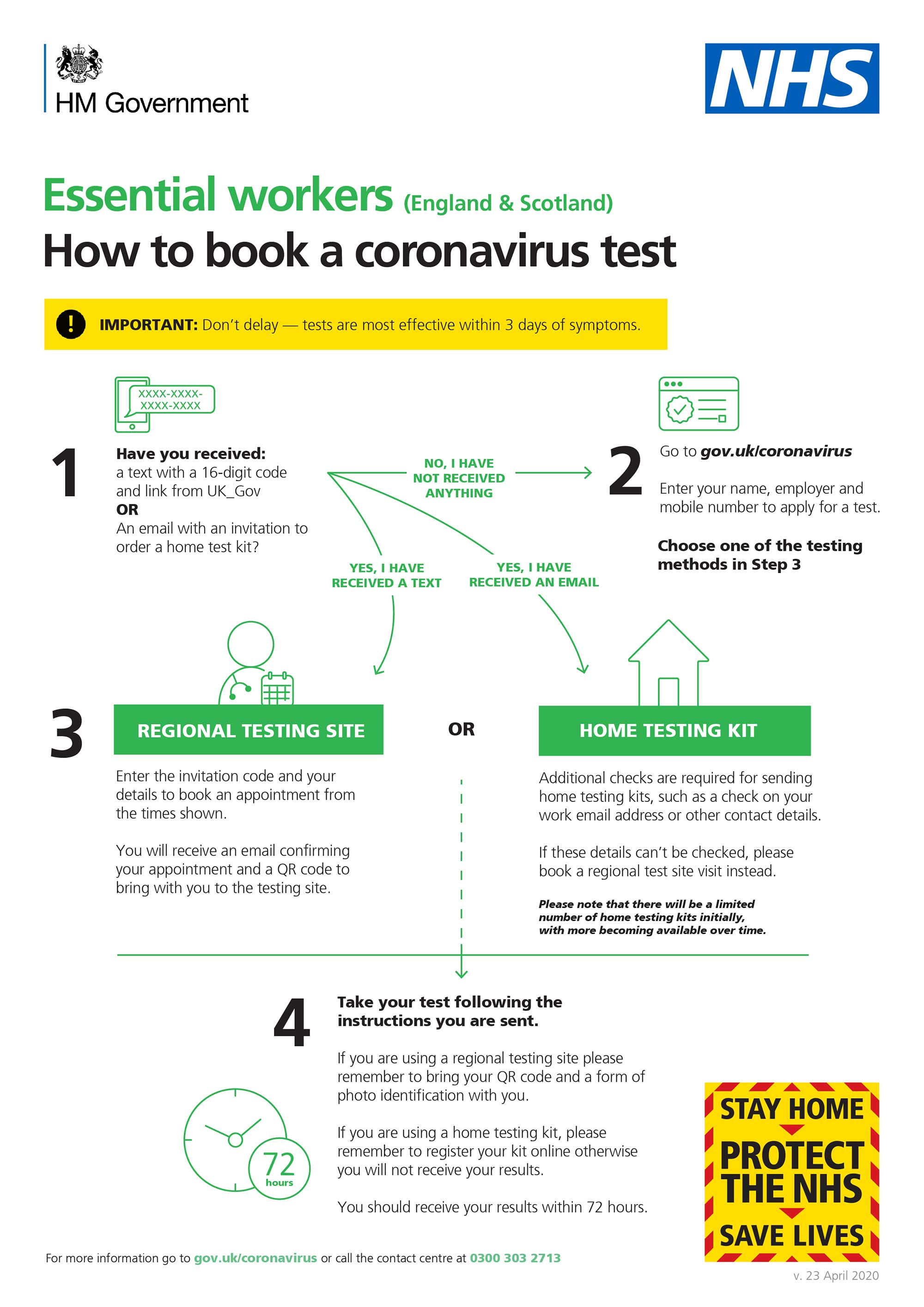 Employers can also refer employees for testing via a secure portal.
If referred through this portal, essential workers will receive a text message with a unique invitation code to book a test for themselves.
Separate guidance applies for who can get tested in Scotland, Wales and Northern Ireland.
---
Tags