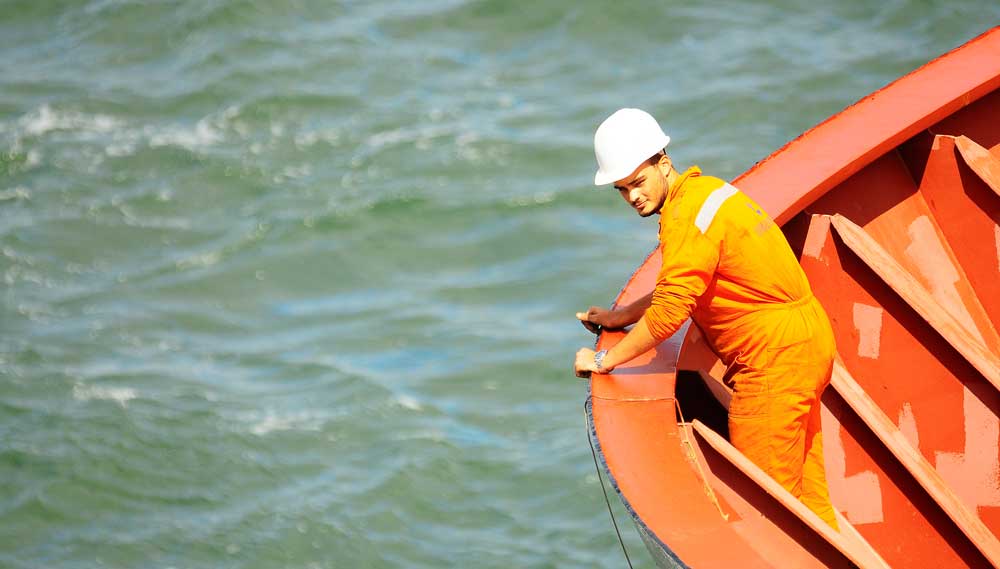 Seafarers should be exempt from planned travel restrictions that could include a mandatory 14-day quarantine for residents returning to the UK.
Announced on May 10, Prime Minister Boris Johnson said the measure is being introduced to prevent new infections from imported cases.
Nautilus general secretary Mark Dickinson said: 'The imposition of a 14 day quarantine requirement on seafarers in the UK would cut across the shipping minister's repeated commitments to keep crew changes moving and undermine seafarers' key worker status.'
Many seafarers already undergo 14-day quarantine before joining a new ship.
One Nautilus member who is undergoing two weeks of quarantine in South Korea before joining his ship, said he accepted the need for the pre-trip quarantine, but not afterwards after being on a Covid-free vessel.
'I knew this [pre-trip quarantine] was going to happen and accept it as necessary. I also accept the fact that I will probably do a longer trip with no shore leave.
'What I do not accept is that, after being away for up to three months with no contact with anybody apart from pre-screened fellow crew members on a Covid-free vessel, I will be required to self-quarantine for two weeks of my leave on arrival back in the UK. I would be more likely to get it in the UK than bring it in.
'We should not be punished for being seafarers.'
Nautilus assured members it will continue to make representations to the UK government asking that UK seafarers returning home are given exemption from this rule.
More help and our coronavirus resource hub can be found on our Assistance page.
---
Tags