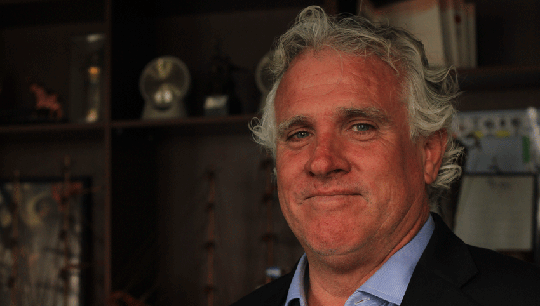 Merchant navy seafarers stranded at sea for months due to coronavirus-related travel restrictions could now start refusing to extend their contracts and stop working, potentially disrupting global trade, the International Transport Workers' Federation (ITF) said.
Insufficient action by governments to designate seafarers as key workers and to exempt them from Covid-19 travel restrictions has led to around 200,000 seafarers being caught up in an urgent crew change crisis.
The ITF and affiliate unions including Nautilus international have warned that fatigued crews working for months after they were supposed to return home pose a threat to shipping safety, the environment and trade.
'Enough is enough. We have to draw a line in the sand and today is the day that we make it crystal clear to governments, that from June 16, seafarers are going to start enforcing their right to stop working and to return home,' ITF president and Dockers' Section chair Paddy Crumlin said. 'No more contract extensions.'
June 15 was the final deadline agreed by ITF and the Joint Negotiating Group (JNG) for safe crew changes to be implemented according to protocols agreed by the International Maritime Organization (IMO).
ITF Seafarers Section chairman David Heindel urged seafarers to 'Know your rights under the Maritime Labour Convention (MLC), as amended, and the responsibilities of different stakeholders on crew changes.'
ITF has produced guidance to seafarers on their rights to crew change, highlighting that the organisation believes the extension of employment contracts to 'no longer be an acceptable option' and reminds them that they can 'refuse any contract extension'. The guidance also covers shore leave, the International Safety Management (ISM) code, medical care and health and safety.
Responding to crewing level concerns, the ITF guidance states: 'You have the right not to perform any work if you have completed your contract, but you should be available for safety and emergencies, and DO NOT refuse to work while at sea. Wait until the ship is anchored or docked in port.'
Seafarers are reminded to contact their union, the nearest ITF inspector or the ITF using the contact information on the guidance.
Nautilus has produced further guidance for stakeholders, setting out seafarers rights under the Maritime Labour Convention (MLC), as amended and reminding them of the responsibilities of shipowners, flag states, port states, the important role for trade unions, and the financial security that ships must have in place.
General secretary of ITF, Steve Cotton, said: 'If getting seafarers off these ships causes chaos in supply chains, if ports back up from Singapore to San Francisco, and if this causes ship insurance providers to pull their coverage and global trade to grind to a halt; then that is on the heads of politicians, not the world's seafarers.'
Mark Dickinson, Nautilus general secretary said: 'Some governments have performed notably well in facilitating crew changes, but a number have been severely lacking in their response.
'Nautilus Federation affiliates issued guidance to maritime professionals in May 2020 in order to mitigate the potential for criminalisation during this crisis. We are pleased to see ITF now providing further concrete information to seafarers on their rights.'
Reiterating the Nautilus Federation guidance, Mr Dickinson added: 'We stand ready to work with anyone seeking to get our members home or back onboard. To our members we say – if you feel it is necessary to take measures for the health, safety and welfare of your crew, we will support you in exercising your professional judgement in compliance with the widely ratified international standards. We have got your back.'
---
Tags