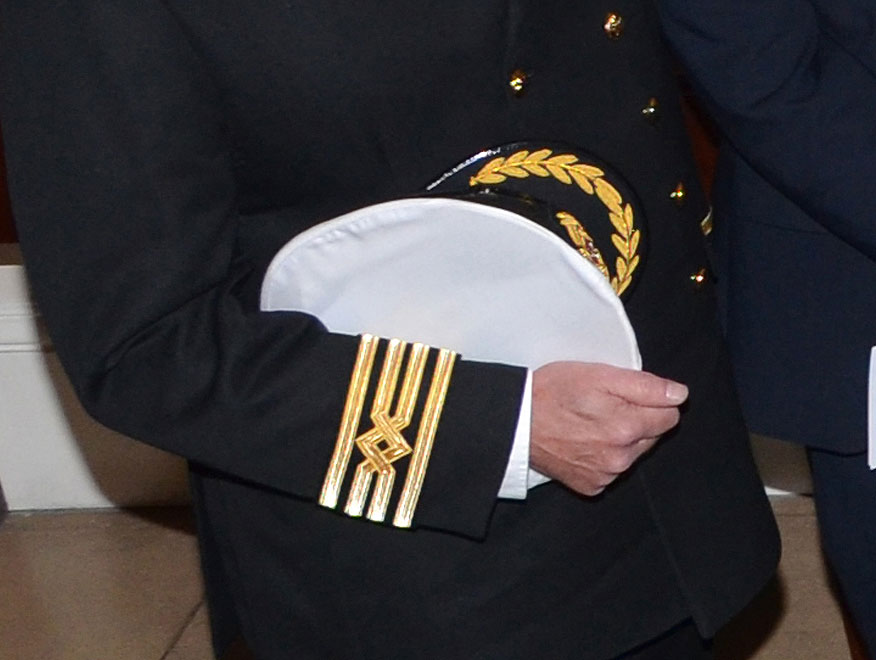 Shipmasters caught up in the Covid-19 pandemic have made an urgent call to governments for crew changes to be allowed.
The International Federation of Shipmasters Associations (IFSMA) has become the latest body to urge government action on travel restrictions during the pandemic.
'It must be remembered that the pandemic is not Force Majeure, shipmasters and their crews remain subject to normal contractual conditions and in accordance with the ILO's Maritime Labour Convention,' IFSMA Secretary General Commodore Jim Scorer said in an open letter to Governments.
IFSMA has recieved increased reports from its member associations whose shipmasters are concerned for the welfare and safety of their crews, and themselves, and the increased level of risk with which they are operating in an already high-risk environment, said Mr Scorer.
'Seafarers are feeling let down and abandoned by their Governments.'
IFSMA strongly urged all Governments to adopt the recently agreed recommended framework of protocols for ensuring safe ship crew changes and travel during the pandemic without any further delay to allow shipowners and management companies to change over their dangerously tired crews.
'Governments must act now in order to avoid personal injury and mental breakdown of seafarers and avoid the significantly increased risk of accidents and the consequential danger to life and damage to the environment.'
Today there are over 96,000 vessels and more than 1.65 million seafarers at sea around the world ensuring the movement of 95% of the world's trade, said IFSMA. 'Critical goods arrive where they are needed to supply our demanding populations. Most of these seafarers are serving at sea for between eight and 12 months, working for seven days and up to 91 hours each and every week.'
'ncreasing numbers of seafarers are several months over their contracted times and have been at sea for up to 15 months. Currently, it is estimated that there are in excess of 150,000 seafarers at sea, or in ports around the world that are in urgent need of being relieved by refreshed crew. This number will only increase week by week unless Governments act to allow crew changes to take place.'
Seafarers contracts vary in length across the industry, but the ILO's Maritime Labour Convention stipulates a minimum of 2.5 days holiday for each month served at sea which must be taken within any one year.
'Many of our seafarers are now suffering from fatigue, not only from the excessive length of time they have spent at sea, but also with the additional stress they are under from worrying about their family and relatives at home and the effect the pandemic is having on them – not all seafarers have access to the internet at sea and ports as pandemic regulations forbid seafarers accessing facilities ashore, even for acute medical emergency reasons.
'When errors are made on board ships it is often the shipmaster that is held responsible. Shipmasters have been forced into a situation which is not of their making and they feel pressurised to remain at sea for the safety of their crew. However, it is that very pressure and fatigue that is bearing down on them and that increases the risk of an accident occurring and significantly increases the risk of them being criminalised by the courts ashore and the loss of their livelihoods.'
A full copy of the letter is available to members at IFSMS Log.
---
Tags