Health and safety
Take part in an ITF survey on health protection measures on-board ships in response to Covid-19
21 May 2020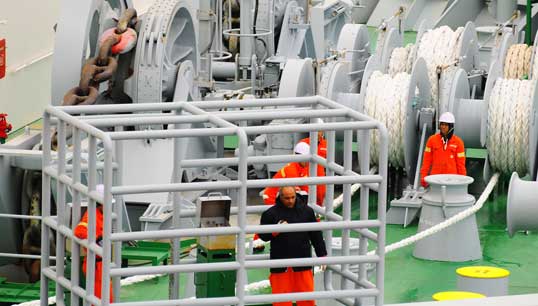 Nautilus members and other seafarers across the globe are being asked to respond to a survey issued by the International Transport Workers' Federation (ITF).
The anonymous survey has been launched to help ITF and its affiliates – including Nautilus – gain a further understanding of the health measures onboard ships during the coronavirus pandemic.
The survey overs topics such as personal protective equipment (PPE) and procedures for its use, and questions including procedures for on-signers, disinfection after visitors have been onboard the vessel and testing for Covid-19.
While the responses of some employers and governments have been commended, others have been severely lacking. The results of the survey will provide evidence-based arguments for improvements and changes to safeguard maritime professionals.
International organiser Danny McGowan said: 'This survey is an essential tool to identify the procedures that global seafarers face and are required to implement during the coronavirus pandemic.
'We urge all Nautilus members to respond to the survey so that employer and shipowner responses to the pandemic can be reviewed, and in order for clear improvements to be identified – potentially saving lives.'
The survey should take no longer than 10 minutes to complete and is found at here.
---
Tags