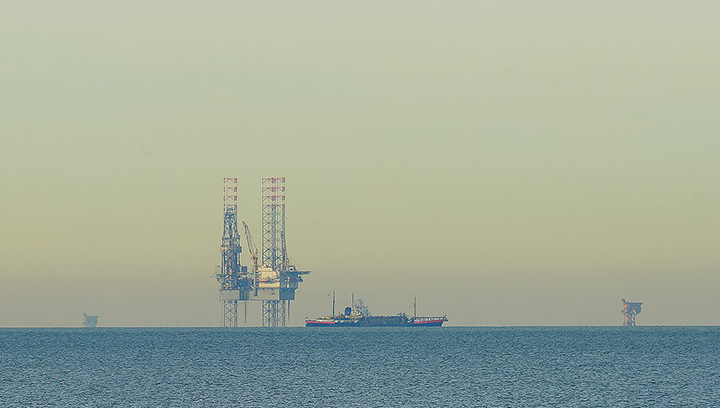 Nautilus International in the UK has been excluded from collective redundancy negotiations with Borr Drilling, after the offshore firm announced that a possible 248 employees would be among the latest to lose their jobs in the crisis-hit North Sea oil and gas industry.
In an email to its employees on Thursday 9 April Borr said that, 'given the conditions in the oil and gas market', it would be calling a halt to most of its North Sea operations. Some 110 Dutch and 138 UK contractors stand to lose their jobs.
Norwegian firm Archer Drillers have also said it plans to axe 130 jobs in the North Sea, despite repeated efforts to convince it to use the UK Government's coronavirus Job Retention Scheme to furlough workers. Archer said that 'furloughing is not an option due to the drop off in demand in the oil sector'.
Nautilus national organiser Steve Doran said he is gravely concerned that the UK oil and gas industry is in the grip of a 'crisis' that could jeopardise North Sea production and energy transition.
Mr Doran said: 'Along with fellow unions in the Offshore Co-ordinating group (OCG), Nautilus is dismayed at the scale of job losses in the oil sector's supply chain and urges the UK Government to intervene and halt the carnage.'
Chairman of the OCG, Jake Molloy, said that well over 1,000 drilling jobs are currently at risk, along with several hundred posts at engineering contractors. The 'number goes up each day', he said.
Mr Molloy accused oil and gas exploration and production (E&P) companies of treating the highly skilled workforce as a tap that can be 'turned on and off when needed'. Firms have shown they are 'not committed to the UK' by announcing sweeping spending cuts, he said.
Oil and Gas UK chief executive Deirdre Michie said her organisation shared Mr Molloy's concerns about redundancies and was working hard with government to support the supply chain.
Recent reports have highlighted the difficulties affecting an industry that is struggling to cope with low oil prices and the Covid-19 pandemic.
Companies have cut out 'non-essential' activities such as exploration and the drilling of new production wells, opting instead to focus on maintaining existing output and carrying out critical maintenance.
They are trying to save money and free up cabin space on platforms in the interests of social distancing amid the pandemic.
As well as Borr and Archer, KCA Deutag and Valaris are among the other firms known to be considering laying off hundreds of offshore workers as clients scale-back their operations.
Nautilus representatives attended a conference call with Borr last week to discuss the redundancies.
For the employees to whom Dutch law applies, collective redundancy will be requested from the UWV and Nautilus International (the Netherlands) will be the representative trade union.
Mr Doran said: 'We asked Borr to also recognise Nautilus for the collective redundancy in the UK. They agreed to consider this but later confirmed that we had been excluded from negotiations. In meantime they have already asked for volunteers from their workforce to become employee reps.'
In an email from Borr Drilling on Thursday 16 April, the company said that they 'do not recognise Nautilus in the UK' and that they are 'content to operate with employee representatives for the UK employees'.
Mr Doran added: 'It is particularly galling that Borr will not allow Nautilus in the UK to assist members through the collective consultative process.'
Borr Drilling's notification of redundancy email, sent by North Sea operations director Ray Watkins, said the company was 'unable to secure future employment' for workers on two rigs, Prospector 1 and Prospector 5.
Mr Watkins made no mention of the potential for staff to be furloughed under the government's coronavirus Job Retention Scheme and that he believed the redundancy process will be finalised by May but that is subject to change.
---
Tags