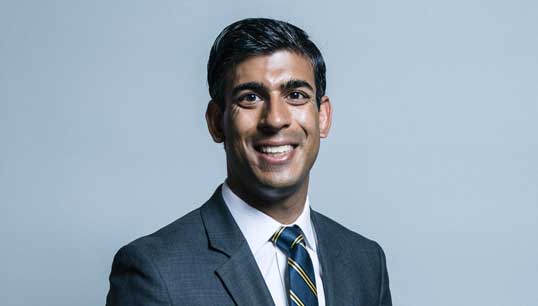 Nautilus has joined with its UK social partners to demand action from the British government on financial support for seafarers during the Covid-19 pandemic.
In a letter to the Chancellor of the Exchequer on 22 June, Nautilus, the RMT union and the UK Chamber of Shipping point out that an estimated 11,000 seafarers remain ineligible for any government financial support because their employers do not operate PAYE (the UK 'pay as you earn' income tax arrangement).
There is also the prospect of an unusually heavy tax bill for many whose forced change in circumstances means that they will not qualify for the Seafarers' Earnings Deduction this year.
The social partners acknowledge the welcome changes to the Job Retention Scheme (furlough) since their previous letter on 5 May. Many seafarers employed offshore can now benefit from the scheme. However, there is a substantial cohort who are still not eligible.
Some of these workers are employed on fixed term or voyage contracts and hence have little security of employment, the social partners point out.
'Whilst seafarers may pay Class 2 National Insurance, they would appear not to meet the conditions for support under the Self-Employed Income Support Scheme (SEISS),' notes the 22 June letter.
'The fact that many have been unable to accumulate the 183 days outside the UK necessary to qualify for the Seafarers Earnings Deduction, which has resulted from the reduction in shipping services – in particular passenger services and cruising – means that they face further hardship by becoming liable for a full year's income tax.'
Addressing the Chancellor Rishi Sunak, the social partners say: 'You have often spoken of the need to do "whatever it takes" to support people during the challenging period that Covid-19 has presented. Unfortunately, many seafarers, despite being recognised as key workers and providing services of critical importance to national safety and security, fall outside the scope of these measures.
'Thousands are facing the prospect of little to no work, declining income and unbudgeted tax bills. Hence it is of the greatest importance that financial support is made available to all UK seafarers, whilst exemptions from income tax are granted for the 2019-20 and 2020-21 tax years respectively.'
---
Tags