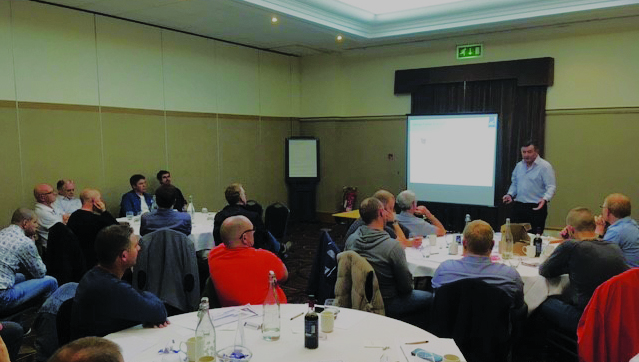 Following the successful transfer via TUPE of Raleigh Fisher oil tanker crew to UK offshore service provider James Fishers (JFS) from Maersk in 2019, a new joint Partnership at Work (PAW) has been set up on the tanker Raleigh Fisher.
The PAW has been jointly formed with the National Union of Rail, Maritime and Transport Workers (RMT) union. Discussions started in January 2020 and new representatives have been nominated.
Nautilus engineering officer member Ewan McIntyre has been elected onto the PAW committee.
The full committee which will serve for three years includes deck officer Alix McDermott, Engineer Officer Ewan McIntyre and Engineer Officer Harley Vardakis.
A vacancy exists for another deck officer representative on the Raleigh Fisher and members have been sent a bulletin about the terms and conditions for serving.
Moves to incorporate the Cumbrian Fisher within this PAW are under consideration.
Members are also being consulted on the main fleet PAW about pay and pensions, equality in the workplace and mental health and wellbeing support, among other things.
The company's Tankships division purchased the 2005-built 35,200 dwt MR1 tanker Raleigh Fisher, for £9m ($11.2m), on award of a five-year contract from the Ministry of Defence to support the Royal Navy's fuelling requirements.
Follow this story
Industrial

Education and training
---
Tags