International
Australian maritime industry rallies emergency response to bushfire crisis
22 January 2020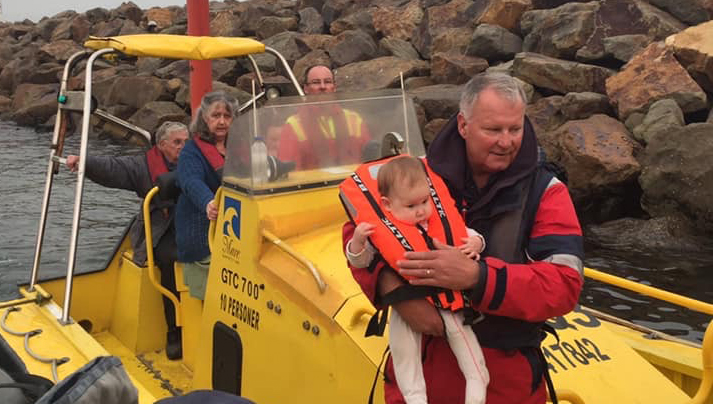 Nautilus Federation affiliate union, the Australian Institute of Marine and Power Engineers' (AIMPE) federal secretary Martin Byrne hails the significant maritime response to the bushfire crisis in several coastal locations.
The Australian bushfire crisis has attracted worldwide media attention. Pictures of huge flames, massive clouds of smoke, aerial waterbombing, ground firefighting, blackened forests and charred remains of houses and sheds shot around the world. These fires followed an extended period of severe drought across much of Australia during the country's hottest year on record. Triggering the fires were scorching hot winds from central Australia and widespread lightning strikes.
Not attracting quite so much attention was the significant maritime response to the fire emergency in several coastal locations.

Mallacoota in far eastern Victoria saw the arrival of the Solstad supply vessel Far Saracen early in the New Year delivering bottled water, fuel and other supplies to the town which had its normal road access cut off by the inferno. Solstad also provided the Far Senator to assist in the response.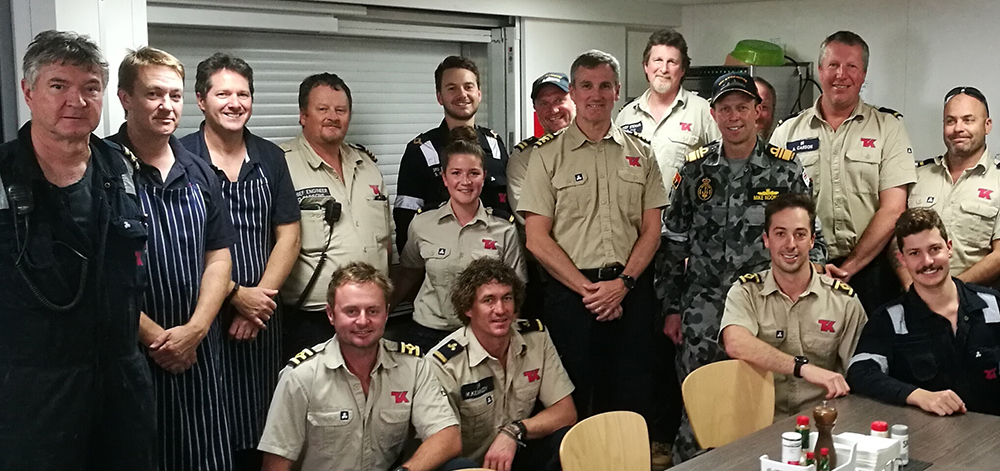 On New Year's Day the training vessel Sycamore, operated by Teekay for the Royal Australian Navy (RAN), departed Sydney in company with HMAS Choules to assist with the evacuation of stranded tourists and residents who wanted to leave the stricken Mallacoota. The evacuation of people to Westernport was carried out on 3 and 4 January.

In Eden on the far South Coast of New South Wales (NSW) the Svitzer tugs Cooma and Wistari provided a place of refuge for many people as that town was consumed by smoke and ash from the surrounding fires. At one stage the woodchip mill on the southern side of Twofold Bay was engulfed in the firestorm and suffered severe damage.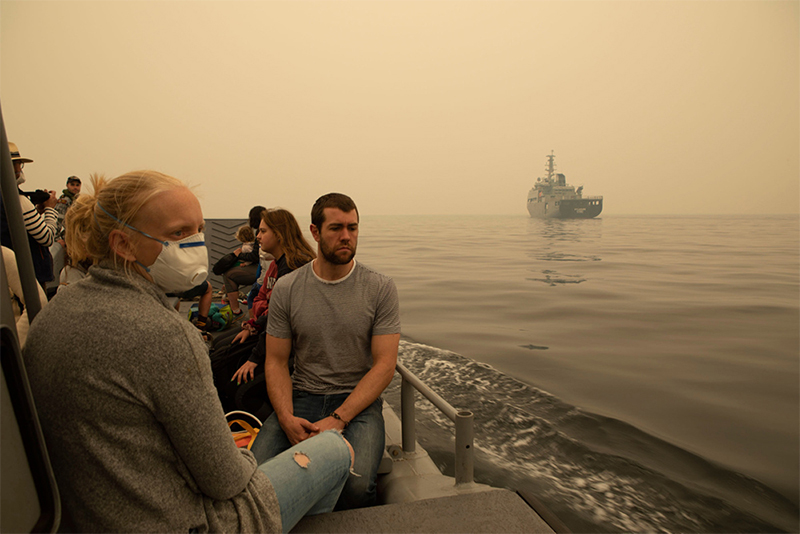 South Australia was not safe from the fires and Kangaroo Island was very badly hit. Sealink Kangaroo Island ferries assisted in the bushfire response by evacuating tourists and residents from the island and transporting Australian Defence Forces personnel to the island to assist with the fire-fighting.
Mr Byrne said: 'Congratulations are due to all of the seafarers who assisted in these particular response efforts – in addition to all of the efforts put in by so many people in so many ways. It is not part of their normal duties to carry out evacuations and provide refuge but they did so willingly and without hesitation. Well done to all concerned.'
Of course, there were also many instances of small craft being used by people in coastal towns under threat from the raging fires. Fishing boats, barges, 'tinnies' and other private craft were used to enable people to escape from the galloping firestorms that broke out during the emergency.
---
Tags