Nautilus news
Face of Nautilus: Captain Jessica Tyson, Council member and Women's Forum chair
22 November 2019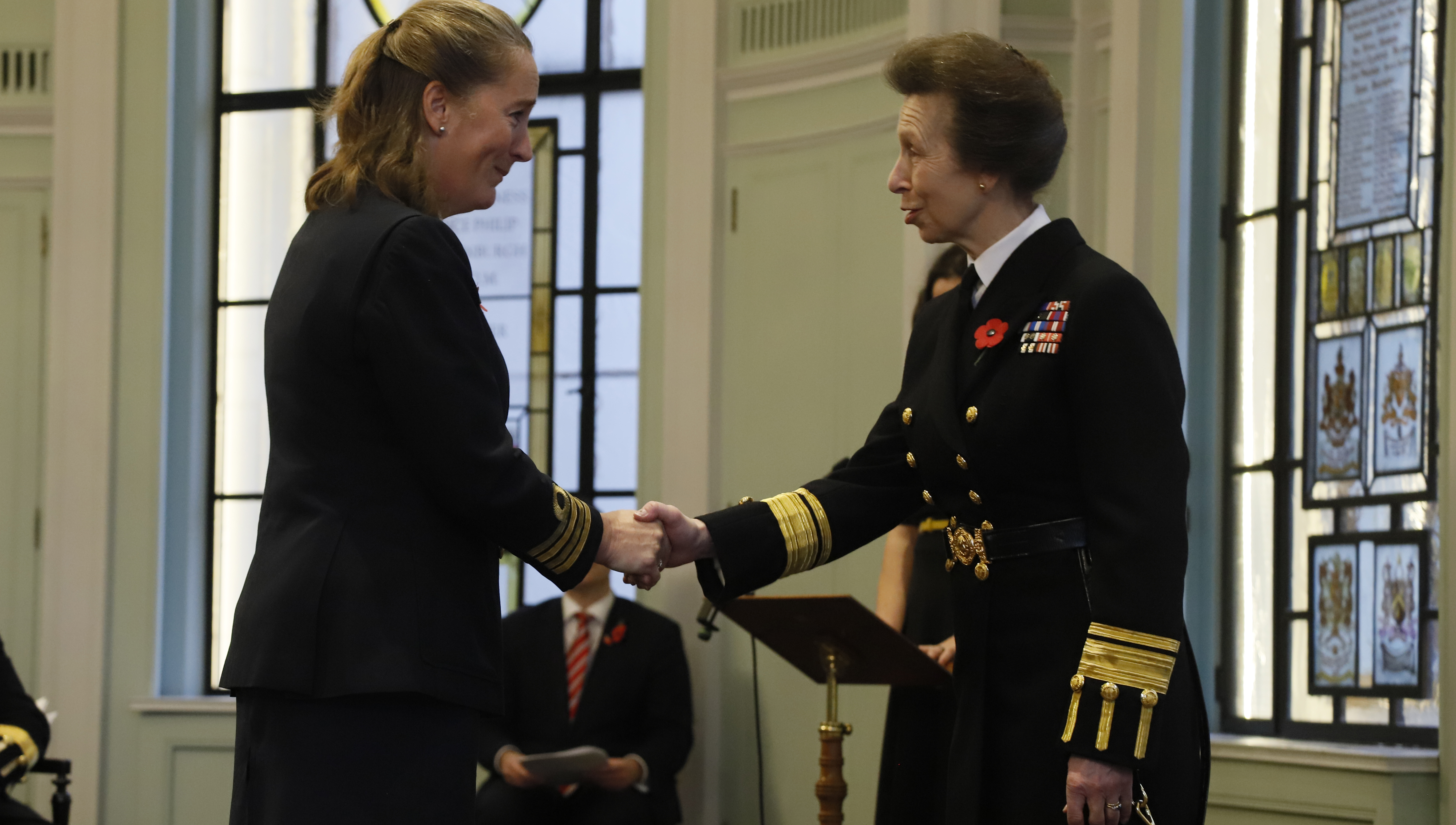 Captain Jessica Tyson, Council member and Women's Forum chair reflects on her career highlights.
Standing for election to Nautilus International's governing Council was a question of 'putting my money where my mouth was', says Bridgwater deputy harbour master Jessica Tyson. 'Because I had spent many years questioning and querying the executive from the floor.'
The floor in this case was the Nautilus Women's Forum – of which Jessica has been a member since its inception some 10 years ago. 'The Forum has over the years provided a wealth of contacts, shared experiences and networking opportunities,' she says, 'as well as being able to agree and disagree vociferously with peers.'
The lively atmosphere at the Women's Forum contrasted with the more 'responsible' tone of the Council meetings, but Jessica realised that if she were to step up and influence the governance of the Union, she would have to get to know the formalities so she could best represent the interests of her fellow members.
'When I first started on Council there seemed to be a lot of "protocols" that had to be gone through,' she remembers. 'But as you get more involved you can begin to understand that the whole organisation is held to account by law rather than wishing to be unwieldy. What I have learnt is that there is a lot more going on throughout the maritime industry, from grassroots to national governments to international levels – there is a lot more engagement by the Union than most members will realise.'
Jessica has been a Nautilus member since she was a cadet. But although she had some maritime connections in her family, it was by no means certain that she would go to sea in the first place. 'My father was an engineer in the Royal Navy,' she explains, 'and I did look at joining when I left school, but at that time – in the late 1980s – the Wrens [female RN personnel] did not go away to sea.'

It looked like the young Jessica might be heading instead for a career in estate management, but having always enjoyed sailing and rowing, the sea was still in the back of her mind. And then she discovered the Merchant Navy.
'I heard about it from a friend called Shawn Plummer who went to sea at 16,' she explains, 'and was also taken under the wing of a local marine pilot, Captain Mike Mitchell, near where my family lived in Cornwall. All things "ship" became very engaging. Mike taught me to box the compass to half points – which I can still do to this day – as well as giving me a wealth of experience in relation to ship handling and ships.'
Career highlights
Jessica acknowledges that, as a female seafarer, she's encountered a fair bit of sexism at sea and has had to be resilient. But she thinks the positives of a seafaring career far outweigh the negatives, and argues that organisations like Nautilus have a duty to tell young people about the excitement, variety and good prospects of the job.
These are some of her own career highlights:
'Having had a dire penultimate trip before taking my first ticket exams and wanting to pack it all in, I took my mother's advice to "finish it". I then had the most amazing last trip with people who I still fondly remember and passed my ticket to become a certified deck officer.
'Standing in the master's cabin calling my parents to let them know that I had been promoted and had my first command.
'Being awarded the Merchant Navy Medal this year out of the blue. Wow! A good one for my half century on the planet. I'm immensely proud to receive it and feel greatly humbled to have this recognition from my own peers and industry.'
---
Tags