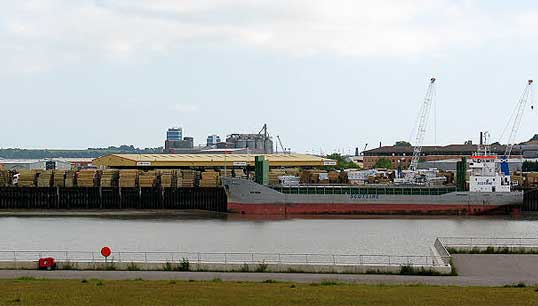 Pay talks with Intrada Ships Management have been temporarily suspended due to the financial impact of the coronavirus pandemic.
Industrial organiser Lisa Carr said 'Negotiating pay when a company is struggling it is not in anyone's interest.
The Union would 'keep an eye on the climate moving forward and when things look like they are returning to some form of normality, we will again submit further aspirations,' Ms Carr said.
Intrada said trade had contracted by 30% and it was struggling to keep its vessels employed.
The prospects of returning to normal business is unlikely this year we cannot continue to operate vessels at a loss or just about breakeven without consequences,' Intrada said.
'Any wage increase this year will be deferred until we can all see a way forward, which at the moment is extremely difficult under the present challenging times.'
Intrada Ships Management looks after the technical, commercial and administrative management of vessels operated by Scotline in the UK and Northern Europe.
---
Tags