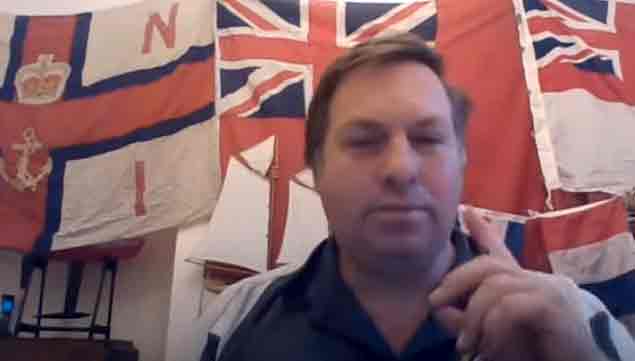 Maritime UK's latest online lesson for school pupils asked: 'why there are not more collisions at sea?'
The third free weekly webinar lesson was hosted on Eventbrite on Monday 11 May, between 13:00 hrs and 13:45 hrs. The series aims to highlight British maritime career opportunities during the coronavirus lockdown.
This week's activity focused on Safety at Sea with another 45-minute interactive video presentation for 11-16-year olds. Participants learned about buoy design, function and maintenance and were provided a chance to meet some of the people doing that work at sea including the Royal National Lifeboat Institution (RNLI).
Talking points included:
• Have you ever wondered about how boats and ships navigate the sea around the UK without crashing into rocks or even shipwrecks?
• If the waterways around the UK are some of the busiest for traffic in the world why aren't there more collisions, and what happens after a shipwreck?
• Are there traffic lights in the English Channel?
• Who are Trinity House and how do they keep people and shipping vessels safe?
• How much do you know about the work of the RNLI?
As part of the activity pupils were encouraged to design a new buoy. Winning designs will be posted to the Maritime UK careers website and social media channels.
Several more webinars are planned. Next week there will be a session on the coastal environment and pollution.
Those who missed the first three virtual lessons can find them here once they become available:
The webinars will begin again in the week commencing 1 June when the spotlight will be on global trade and import. A further session is planned the week commencing 8 June so keep watching the Maritime UK website for details.
---
Tags