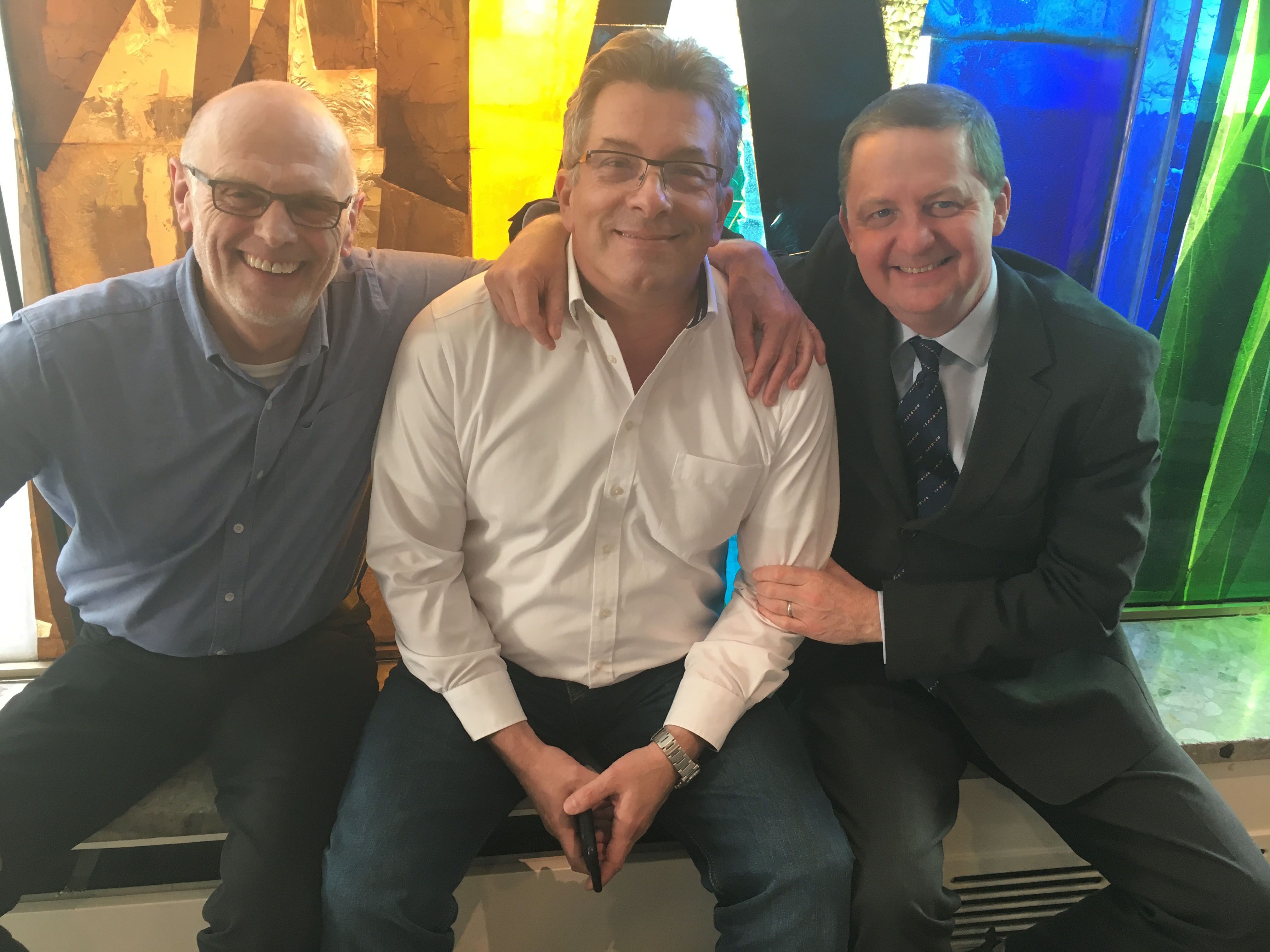 Nautilus is cementing its Croatian connections with an increasingly strong relationship with the country's seafaring union SPH. Its general secretary tells ANDREW LININGTON why he welcomes the bonds…
'We're a traditional seafaring nation – from the 14th century it has been the first choice of profession for many people - and there's certainly no shortage of young people wanting to carry on that tradition.'
So says Melvan Neven, a former radio officer who is now general secretary of the Croatian seafarers' union SPH. Elected to the post last year, he attended the December Nautilus Council meeting as part of a programme of increasingly closer links between the unions.
'It has been great to see how Nautilus works. We've been part of the Nautilus Federation for the past four years and we recognise Nautilus International as a "big brother" as we are still a young union, only 27-years-old,' he says.
'We like the way Nautilus works and we are looking to follow the same path to provide the best service for our members, wherever they are,' Melvan adds. 'Many Croatian seafarers are already members of Nautilus, and have been for some time, and there is every logical reason for us to work more closely together in future. We have started the process, and how it will finish is too early to say.'
Based in the port city of Rijeka, SPH also has offices in Split, Dubrovnik and Zadar, run by 11 staff and three ITF ship inspectors. 'We've got a very good crew, all passionate about their work and almost all under the age of 40,' Melvan says.
SPH holds a congress every five years and has an executive board which meets at least three times a year. 'We are trying to make our systems more democratic, not just for good decision-making but also to bring in new ideas,' Melvan explains.
Melvan first went to sea in 1983 as an apprentice with the Croatian shipping company Jadroplov. 'It was a completely different period then,' he recalls. 'It was probably the golden age for my profession. I was working on a service between Europe and Australia and you really did see the world. The wages were good and you had time to go ashore in every port.
'I was pretty unique in my family in deciding to go to sea, but school was not my thing and I have definitely no regrets in my choice – the profession of radio officer was very interesting, even though it was more or less finished by 1992.'
As the post of radio officer disappeared from ships, Melvan moved ashore to work in a coastal radio station. 'It's very important in Croatia, where we have a long coastline and 1,200 islands and very many non-SOLAS vessels,' he points out.
There are some 25,000 seafarers in Croatia – not bad for a country with a population of 4.2m – and the country's four maritime colleges and five maritime high schools take on some 500 new entrants every year.
'The numbers have remained very stable and the seafaring profession is seen as a very interesting one by young people,' Melvan says. 'When the economic situation in the country is not very good, seafaring is seen as a job which will provide you with a decent life for you and your family.'
Croatian shipping hasn't fared so well, however. 'We lost a lot of the fleet in the 1990s and it is now about 20% to 25% of the size it was then,' Melvan notes. 'There are about 60 ferries and about 60 deepsea vessels under the Croatian flag now and that means many of our members are serving under foreign flags.
Croatian seafarers are well recognised and respected in the international market and they are working for good companies. We have a good educational system and our members are regarded as quality personnel. General secretary of the Croatian seafarers' union SPH, Melvan Neven
A lot of Croatian seafarers are working in the cruiseship and gas tanker sectors, Melvan says. There is also a high concentration of membership in the offshore support vessel industry – but the downturn has seen more than 500 jobs lost.
Although the maritime colleges are full, some Croatian cadets can struggle to get the seatime to finish their training and SPH is in negotiations with the country's government on proposals that would improve their international competitiveness.
The union is also in discussions with the government over improvements to the Croatian '183-day rule' scheme for income tax concessions for seafarers to address problems that can arise as a result of death or illness.
SPH is also talking with ministers on ways to boost the Croatian shipping industry and increase tonnage under the national flag. 'We have got a good number of quality seafarers, but what is missing is the tonnage,' Melvan points out. 'It would be great if we could get it back to the sort of numbers that we had in the 1980s.
'There has been a huge black hole for the last 10 years, but the current government is sympathetic and there are now some signs of progress in changing maritime law and opening the doors to the industry….'
Top image: Melvan Neven (middle) attending the December 2017 Nautilus Council meeting as part of a programme of increasingly closer links between the unions.
---
Tags