United Kingdom
Nautilus members among Merchant Navy Medal recipients congratulated for 2022
12 September 2022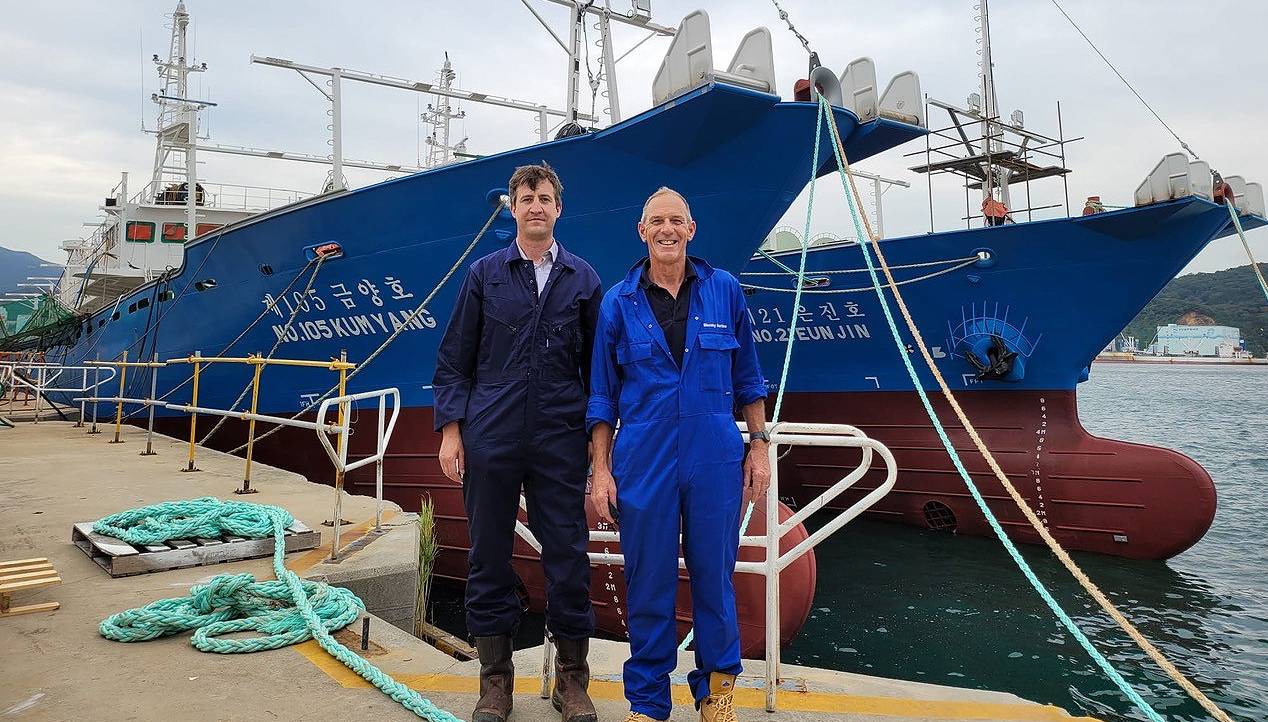 Nautilus sends warm congratulations to the 14 recipients of this year's UK Merchant Navy Medal for Meritorious Service, who include several Union members.
The UK Government announced the recipients of the highest honour within the British maritime sector during Merchant Navy Day celebrations on 3 September.
The Merchant Navy Medal became a state award (like the MBE and OBE) in 2015 and is awarded for significant contributions to the maritime industry. Each year, seafarers are nominated by their colleagues, friends and family.
The 2022 recipients include Nautilus Council member and Nautilus Champion Captain Stephen Gudgeon, who was awarded the Merchant Navy Medal for services to seafarer welfare.
Nautilus member, fishing skipper and The Seafarers' Charity trustee Robert Greenwood received his medal for services to safety in the fishing industry.
Mr Greenwood said 'It is obviously an honour to have been awarded the Merchant Navy Medal. The award recognises the work that I do in improving fishing, health, safety and welfare, and there is still much to do. My focus is now on how we ensure that the working fishermen can have their voices heard internationally and increase the number of fishermen working on improving fishing safety for all.'
Mr Greenwood has done key work on online safety management tools, and the fisherman training STCW-F syllabus, and other safety code work. He has also been involved in a tripartite group introducing ILO C188 (the fishing version of the Maritime Labour Convention) where he has also worked alongside Nautilus director of legal services Charles Boyle. At The Seafarers' Charity, Mr Greenwood has been a trustee for five years where he has chaired the Impact Committee for the last two and a half years.
Another Nautilus member – Heather Enness – received a Merchant Navy Medal for services to the promotion of diversity and wellbeing within the maritime sector. She qualified as a master in December 2021, and is currently working as a DPO on a drilling rig.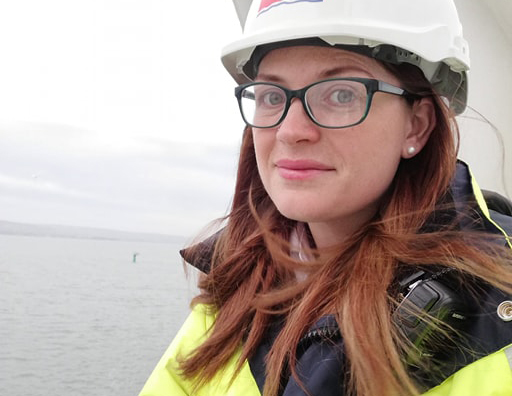 Her nomination reflects her volunteer work as a Careers at Sea Ambassador promoting careers at sea in schools, her work with cadets, 'for being an advocate for women in the industry.
'I know that there are many more deserving people out there who should be awarded the Merchant Navy Medal today rather than me, but I am honoured and very humbled to have even been nominated, let alone awarded the Merchant Navy Medal', she said. 'I love my career at sea, without a shadow of a doubt, of course I'd recommend a career at sea.'
Retired Union members who received the award for meritorious service include Captain David Warden-Owen, for services to maritime charities, and Captain Les Hesketh, for services to maritime education and training.
The other Merchant Navy Medal recipients for 2022 included:
Captain Andrew K Cassels, chair of the Merchant Navy Welfare Board (MNWB), for services to the MNWB
Captain Andrew Shearer, for services to supporting Sea Cadets
Paul James Scotter, for services to safety in the fishing industry
Captain Peter Scott Roberts, for devotion to duty, services to training and contribution to charity
Mr Mark Ranson, for services to workboat safety standards and training
Captain Iain Macneil, for services to maritime safety and technical publications
Captain Daniel J Cross, for services to the preservation of a maritime history and towage sector
Captain David Barnicoat, for services to raising awareness of the maritime sector and supporting seafarer welfare in Falmouth
Captain Ann Pletschke, services to diversity, inclusion and wellbeing in the maritime sector
Captain Les Hesketh – for services to maritime education and training
Retired Nautilus member Captain Les Hesketh has been a Union member since his cadetship, joining predecessor union the MNAOA.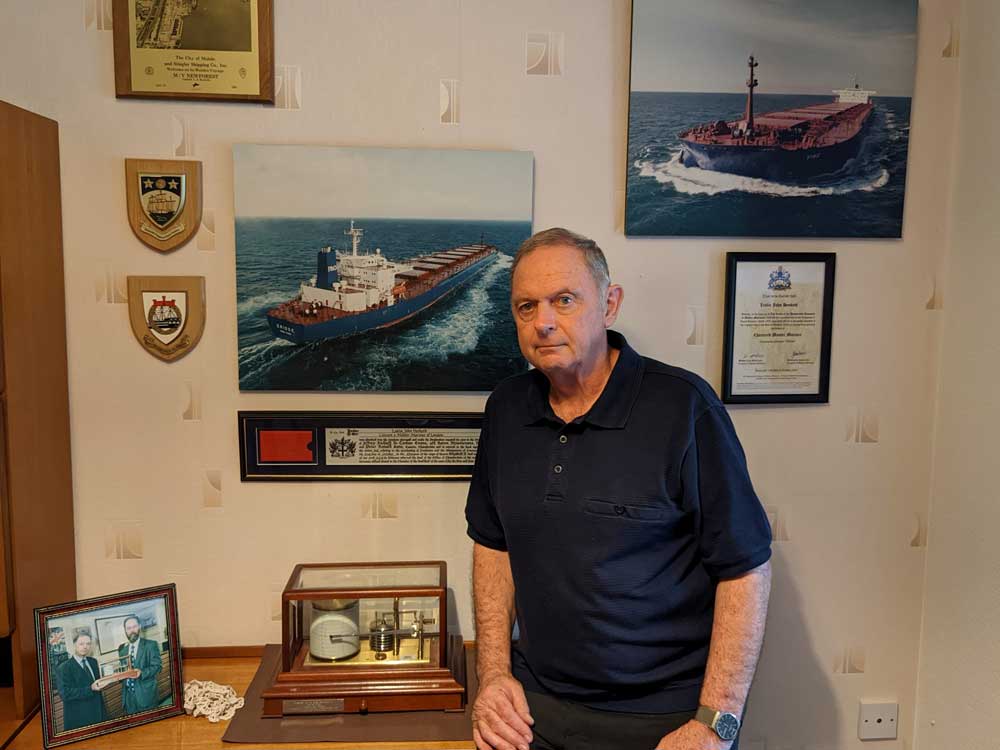 'I was surprised and deeply honoured to have been awarded the Merchant Navy Medal and would like to thank the colleagues who put my name forward.'
Capt Hesketh started his Merchant Navy career at HMS Conway in Anglesey, before joining the New Zealand Shipping Company as a cadet aboard the training ship MV Rakaia. He worked his way up through the ranks, and in 1987 was promoted to master of a capsized bulk carrier. He served as master for 10 years 'during a period when bulk carrier losses were running at the rate of one every month'.
There was an obvious need to improve practice. 'I worked closely with Jack Isbester on the first edition of Bulk Carrier Practice and many of the charts, diagrams and photos used in the text came from my ships. In 1997 I was promoted to superintendent with P&O Bulk Division and in 2000 I was invited to join UK P&I club as a risk assessor/ship inspector.
'An important part of my role was to identify risks and unsafe working practices and introduce change through education and training. During this period I continued to contribute to both UK P&I club and nautical Institute publications including the second edition of Bulk carrier practice.'
Retirement brought new interests and challenges. He became a liveryman of the Honourable Company of Master Mariners (HCMM), and Hon sec of the North West Outport. Capt Hesketh also became involved in mentoring cadets and junior officers, first with HCMM and later when he worked as a training officer for Conway Merchant Navy Trusts (CMNT) with 12 cadets.
'Taking on these voluntary roles has enabled me to keep abreast of current issues and share my knowledge and experience with those still serving at sea.'
The CMNT sponsors cadets to undertake their OOW certificate and a degree in Nautical Science or Marine Engineering.'I feel it is only through better education and training that a career at sea will be seen as an attractive proposition.'
After having spent 46 years at sea and in the maritime industry Capt Hesketh said: 'I still believe that a career at sea can offer exciting opportunities at sea and ashore.'
Captain David Warden-Owen – for services to maritime charities
Former cruiseship master Captain David Warden-Owen has been a Nautilus member for all of his more than 50 his years at sea and since his retirement in 2014.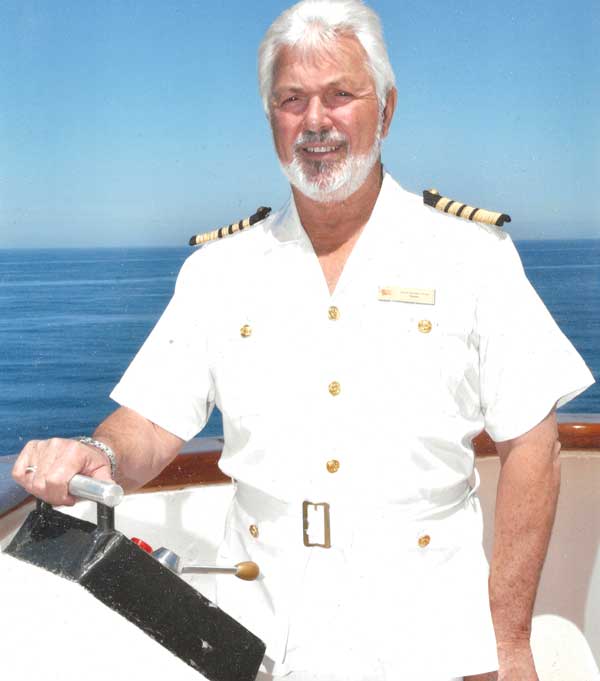 He worked for 24 years at Cunard Line before being lured to Saga in 1997 where he sailed as the senior captain working on luxury cruiseship the Saga Rose before it was retired from the fleet in 2009 – a vessel he fondly remembers as a 'classic, just beautiful, a legend in her time'.
Throughout his active seafaring career Capt Warden-Owen always helped fundraise for charity, starting on the cruiseships, where as a master, he lead numerous fundraising drives onboard for various charities throughout the world such as orphanages, the Salvation Army, and Mercy Ships. So, when he retired, he was not surprised to find himself involved with three maritime charities which all have a focus on nautical training for young people, and giving them the opportunity to experience a seafaring life.
The Anglesey born master's most recent charity project work for the Jamie Roddick Trust, has been with the rebuilding of a classic 1900s shallow-draft working boat, the Morecombe Bay Prawner in Conwy, North Wales where he now lives. He also volunteers for the Guillemot Trust, based in Liverpool, which gives disadvantaged people from all walks of life the opportunity to sail.
His more recent charity volunteering has been with a well established, worldwide Christian charity called Youth With A Mission (YWAM) which was formerly part of Mercy Ships. YWAM now has its own fleet of over 22 small boats all around the world providing hospital and other health services; using all sorts of smaller vessels tonnage-wise from ex-cruiseships.to schooners.
Currently YWAM is converting an ex MOD tender, which was based in the Clyde estuary, into a medical ship which will have facilities for dental, opthalmic, and general practice work, and increased accommodation for medical staff. It will eventually be delivered from Conwy, where it is being converted, to Madagascar in 2023.
Capt Warden-Owen provides mentoring to students from all over the world learning basic navigational skills for sailing the YWAM vessels where they are then able to sit RYA MCA exams.
Of his Merchant Navy Medal award he said: 'I'm very honoured to be frank, because I've been very fortunate. I've had a career of over 50 years of which I didn't consider to be work. It was a vocation which I really enjoyed.'
Naturally, he definitely recommends a seafaring career: 'Without a doubt. But it's very much an individual thing. If you're the sort of personality that enjoys more of a solitary life, then maybe cargo ships would be your thing, and conversely, if you like interaction with passengers, then obviously, passengerships would be the way.'
---