We've heard lots about the way technology is changing the shipping industry − but how is it affecting the welfare needs of seafarers? Nautilus recently took part in a two-day conference where UK maritime charities considered this, and the many other challenges facing the sector. ANDREW LININGTON reports…
Organised by the UK Merchant Navy Welfare Board (MNWB) in Liverpool, the November 2018 Seafarers' Welfare Conference was an opportunity for maritime charities to take stock of their activities and share ideas.
Guest speaker Roger Adamson – the chief executive of tech consultancy Futurenautics – set the tone of the discussion by highlighting the ways in which converging 'mega-trends' are radically re-shaping society. Industries are merging digital and physical worlds, he pointed out, and the volumes of freight being moved at sea may stagnate as a result of advances such as 3D printing, and manufacturing and food production moving closer to the points of consumption.
Between 50% and 60% of current seafarer jobs – most of them navigators or comparatively low-skilled crew – could be at risk from autonomous shipping, Mr Adamson suggested.
Meanwhile, he added, reductions in the time ships spend in ports and improvements in onboard connectivity will cut the number of crew using shore-based seafarer centres.
Deborah Layde, grants director with Seafarers UK, said there has been a big shift in British maritime charity grants, with the focus moving to the merchant and fishing fleets in response to research showing that the Royal Navy has four times more charities supporting its seafarers. At the same time, she added, there is rising demand for the services and support provided by charities. They are also having to deal with increasingly complex issues, such as mental health problems.
'Demand is rising in the face of increasing levels of poverty,' said Shipwrecked Mariners' Society chief executive Justin Osmond. 'There is increasing pressure on charities to fill the gap as a result of cuts in government grants.'
Maritime charities are also dealing with the special demands of the increasingly ageing population they serve, he pointed out. 'The focus is on financial support, but loneliness is the elephant in the room for many older people.'
There's a one in 14 chance of dying at work for fishers, one fishing vessel is lost every 20 days and one fisherman is killed every six weeks
MNWB deputy chief executive Sharon Coveney said Aberdeen Seafarers' Centre had pioneered a 'sea shed digital project' over the past year, and its success may result in similar schemes being rolled out throughout the UK.
Sailors' Children's Society chief officer Deanne Thomas also described the impact of austerity policies, with marked increases in the number of children living in poverty, and in levels of rough sleeping. Charities are being asked to do much more at the very time when their funding is also under growing pressure.
Some charities are having to deal with long-standing problems, however. Fishermen's Mission chief executive David Dickens said accident rates in the sector remain 'stubbornly high' and a lot of work is being done to tackle health and wellbeing issues. 'There's a one in 14 chance of dying at work for fishers, one fishing vessel is lost every 20 days and one fisherman is killed every six weeks,' he pointed out.
Apostleship of the Sea national director Martin Foley also stressed the need to maintain traditional forms of support, and said his charity had increased the number of chaplains in UK ports. 'There's a lot of focus on technology, but we must not lose sight of what is unique about our work – face-to-face human interaction,' he added.
The importance of having ship visitors is underlined by the fact that there has been a big increase in the number of seafarers who are unable to go ashore while in port, Mr Foley noted.
Mission to Seafarers advocacy director Ben Bailey said there is a constant need to review the services provided to crews. While the Mission has seen a marked reduction in justice and welfare cases as a result of better enforcement of regulations such as the Maritime Labour Convention, abandonment cases continue to be a significant problem in some parts of the world.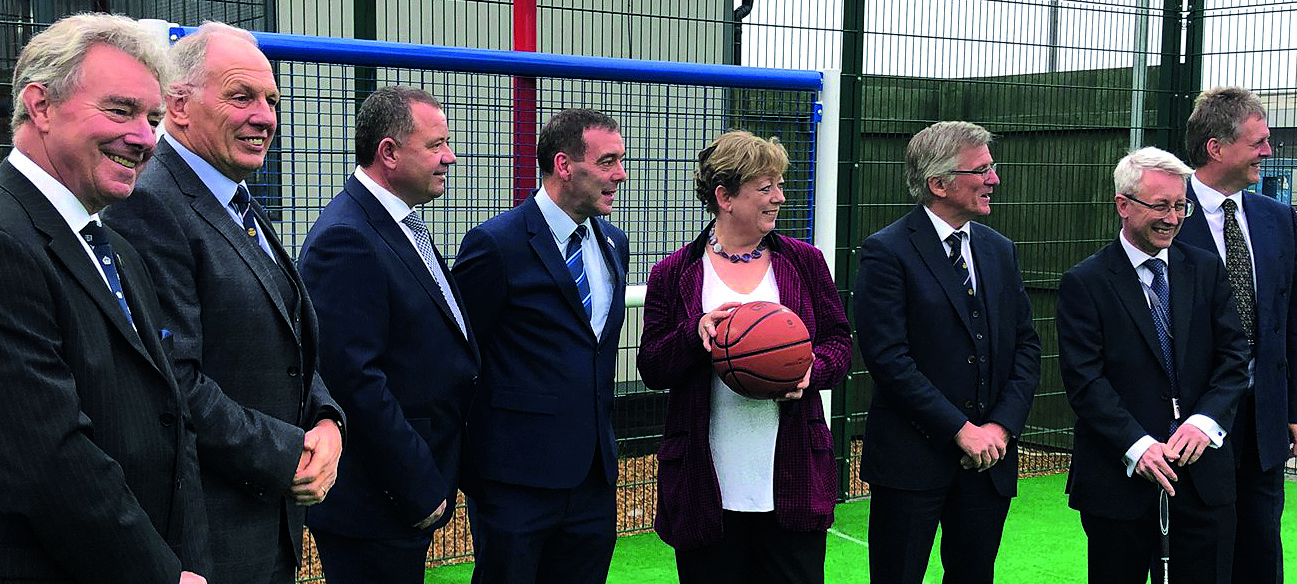 He said the Mission is now running its regular Happiness Index survey to gauge seafarers' views on the issues that are important to them. 'The shipping industry often talks about seafarers and the problems facing them, but all-too often this is done without data that reflects the realities of their lives,' he pointed out.
MNWB chief executive Peter Tomlin said the Seafarer Support service helps to provide data on the needs of seafarers and their dependants. The most common searches on its website are for sheltered accommodation, education and training benefits, welfare and grants, he noted, and the service can point people to the charity that can best help them.
With funding a perennial problem, Mr Tomlin pointed to the success of a 'model' port levy scheme which has been running in the Port of Tyne. The port adds 50p to every pound collected in levies, he added, and the proceeds – which totalled nearly £39,000 by September 2018 – are shared between the three local welfare societies. The MNWB wants to encourage similar schemes in many more ports.
Ms Coveney said there are 15 port welfare committees around the UK – as well as port welfare boards in Gibraltar and the Falkland Islands – with 336 committee members who provide 'an immediate network of organisations that can respond in an emergency'.
She also described the MNWB's wider work to improve seafarer welfare services around the world. The Port Welfare Partnership project has already helped to establish 27 welfare committees and welfare boards in different countries, and has had expressions of interest from 159 ports in 73 countries.
Seafarers UK director general Barry Bryant said the Maritime Charities Group is continuing to coordinate welfare work and encourage greater collaboration in the sector. The 'joined-up' approach to serving seafarers is vital, he added. 'With challenges like ageing demographics, austerity policies, and low levels of public awareness, we need to keep evolving as the sector gets smaller.'
Top image: Apostleship of the Sea ship visitors in action. The charity's national director, Martin Foley, told the MNWB conference that agencies should not lose sight of the need for face-to face human interaction.
---
Tags