Careers
Promotion prospects: persuading young people on the 'longevity' of maritime careers
2 July 2018

Can the shipping industry do a better job in promoting seafaring careers to young people? SANDRA SPEARES reports from a Trinity House conference to consider the crucial question…
British shipowners have promised to find more than 400 extra cadets each year in return for the government's decision to double the value of the Support for Maritime Training (SMarT) scheme. But will the industry be able to rise to the challenge, and is it doing enough to 'sell' the maritime profession to a new generation?
In an attempt to answer this critical question, Trinity House staged a one-day conference with experts from the industry and academia considering ways in which the maritime sector could do more to attract bright young people.
Technology has changed shipping immensely in just one generation, said Maritime Skills Alliance chairman Bill Walworth. The biggest change may be sociological, he suggested, and in the UK the sea is no longer in the public consciousness – even though shipping is a vital component of the economy.
'We have to grow the industry to meet the national future need while managing a major demographic challenge at sea, with a shortage of engineers,' he argued. 'This is a national strategic problem and we are in a competition with every other industry to recruit them – and we have that major disadvantage of low visibility with the general public.'
Speakers stressed the need for the diverse maritime sector to speak with a single united voice to address a target audience of children and their parents. It was acknowledged that finding a way into their lives was not going to be easy – with initiatives needed at local level with schools and a 'joined-up' marketing strategy with, hopefully, some funding behind it.
The meeting also heard that questions have been raised on many occasions in the past about the commitment of successive UK governments to promoting shipping jobs. Ensuring continued employment at sea following the completion of a cadetship, for example, and wage issues relating to employing UK nationals have been ongoing themes.
But David Dingle, chairman of Maritime UK and Carnival UK, said the sector has 'a fantastic story to tell – and, by rights, that should attract fantastic people'. Average pay is £39,300, and that is almost 30% above the national average, he pointed out. The maritime cluster is continuing to grow and, despite some of the uncertainties in the wider economy, it is 'very bullish' about prospects.
Despite this, Mr Dingle admitted that the maritime industry does not seem as visible as sectors such as aerospace, defence and digital. 'For all this good work and all these great opportunities, I doubt that anyone in this room is truly satisfied with what has been done so far,' he admitted.
'It has not proved easy for us to get our message across to young people and their parents of the wide range of tremendous careers we offer,' he added. 'We all agree that the maritime sector is big and good, and well paid,' another speaker noted. 'So, if we have a problem getting the right people it has to be a communications issue.'
Questions were also raised on whether the industry is unwittingly showing young people too narrow a view of the wide range of careers on offer in the maritime sector, by concentrating too much on the initial years at sea.
Maritime jobs can range from superyachts to ferries,or from building aircraft carriers to keeping Britain as the undisputed world leader in maritime insurance, Mr Dingle said. 'The scope is endless,' he noted, and it is important for the industry to persuade young people and their parents of the longevity of maritime careers.
Central to the interests of Maritime UK, and to his own company, is attracting talent, Mr Dingle added. 'It is no longer a question of press-ganging the numbers you need. We need sophisticated people, welltrained and well-educated, to make the most of the sophisticated markets in which we trade and the very sophisticated business models that surround our industry.'
In a message to delegates, shipping minister Nusrat Ghani stressed the importance of the right training opportunities – with the SMarT Plus scheme doubling annual funding from £15m to £30m over the next seven years and growing the annual intake to 1,200.
'Inspiring a new generation of mariners has never been more important than it is today,' she added. 'It is essential that we have the right skills to support our world class maritime sector. Maritime plays a unique role in supporting our island economy – a role that will only get bigger in the future.'
The pool of talent needs to be widened to attract people from all backgrounds to careers in maritime, she added. 'We need as many people as possible to consider maritime careers, and one very effective way for them to do that is to meet role models from the industry, particularly people who show that opportunities are open to everyone.'
Initiatives like the Women in Maritime Taskforce will help to open up untapped resources, she added, 'not just to correct the gender imbalance within the industry but to provide true equality of opportunity'.
However, the meeting also heard the argument that it is not the case that women won't go to sea – with Carnival UK having two of its 11 ships captained by women, and 57% of hotel officers being female. Delegates discussed the possibilities for transition between the different parts of the maritime cluster and the degree to which skills are transferable. There were some suggestions that work should be done to get maritime qualifications – and seafarer qualifications in particular – more widely recognised by other sectors. University of Reading emeritus professor Averil Macdonald – a board member of Women in Science & Engineering – pointed out that many people will change jobs during the course of their career, and they need to have the skills to adapt.
David Forth, from the Hull Trinity House Academy, pointed out that the government had put an end to navigation-related qualifications at schools many years ago. Failure to get maritime matters back onto the curriculum would mean the industry is fighting a losing battle, he warned.
Cath Longhurst, chief executive of EBP South – which works in the Hampshire area to create partnerships between industry and education – said the sector doesn't need to create new initiatives, but should make sure that those already underway give young people access to the maritime world in a way that is most useful to them.
The main people to influence careers choices are families – especially mothers – and teachers, she added, while informal conversations and getting experience of the workplace are the things that make the biggest difference to young people's decision-making.
Research has shown that children can develop firmly fixed perceptions about certain careers by the age of 12, Ms Longhurst noted. 'If they think that engineering in its broadest sense is all about getting your hands dirty – which, in reality, it isn't necessarily – then a big section of young people would have ruled that out,' she added.
A study for the Education and Employers Taskforce suggested that the highest percentage of young people (21%) wanted a career in sport. While a relatively high proportion wanted to go into STEM careers (science, technology, engineering and maths) in the broadest sense, these were hugely gender stereotyped – with large numbers of girls wanting to be vets and doctors. The maritime sector barely featured at all, she said.
The maritime sector is competing with lots of other potential employers, Ms Longhurst stressed, and when seeking to attract young people who are undecided about their career choice, but have a sense of themselves and what they enjoy, it needs to fire their interest and imagination with appealing activities.
Top image: Simulator training at City of Glasgow College shows the hi-tech nature of seafaring today.
It's no longer a question of press-ganging the numbers you need Maritime UK chairman David Dingle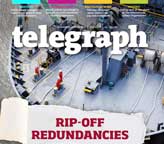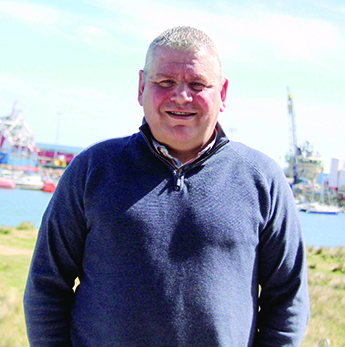 Delivery driver's change of course
The Peterhead-based Scottish Maritime Academy has helped to give John Richie, pictured, a new start in life after he was made redundant following 11 years working as a delivery driver.
Looking for a new job, Mr Richie heard about the Academy's Trainee Deckhand course – and after learning that many of the students who complete the course manage to get jobs at sea, he thought it would be worth a try.
Mr Richie was accepted onto the 12-week programme after attending an interview. 'It was a good course – slightly more theory than practical, with an exam at the end, although you have various outcomes that you have to pass each week,' he says.
On his last day at the Academy, Atlantic Offshore visited the college looking to recruit deckhands to work onboard supply and standby vessels. Mr Richie was offered a position, and it wasn't long before he was putting into place all that he had learnt on the course.
'The course teaches you the basics of working on the deck – the rest you learn on the job,' he explains. 'The training never stops. Drill exercises, fire-fighting simulations, casualty handling, and enclosed space training are all part of everyday life. I have been on courses which allow me now to be part of the daughter craft team – going out beside the rigs whilst work is carried out.
'I work an eight-hour shift which consists of day-to-day vessel maintenance – things like greasing and painting,' he adds. 'The facilities are brilliant – I have my own cabin and there's a gym and sauna onboard.'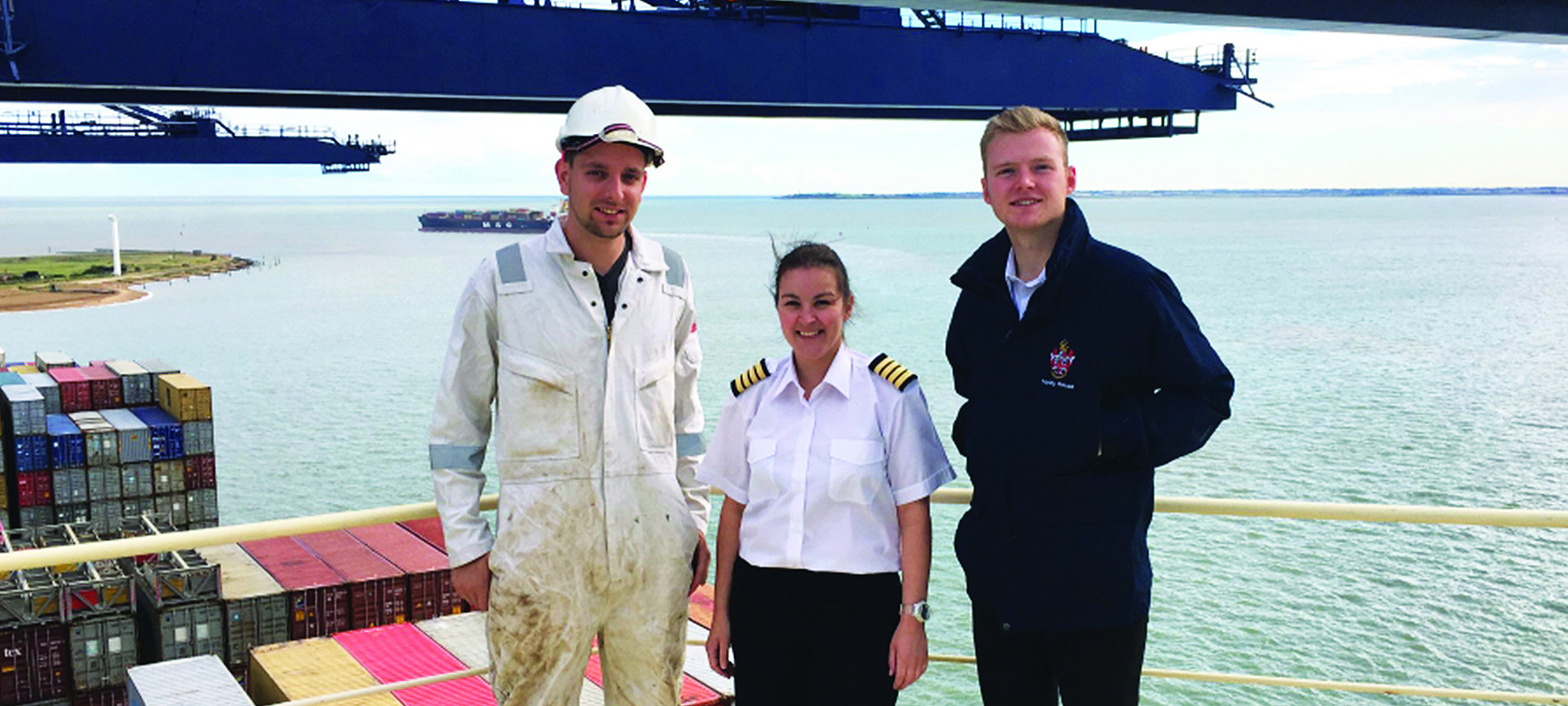 ---
Tags