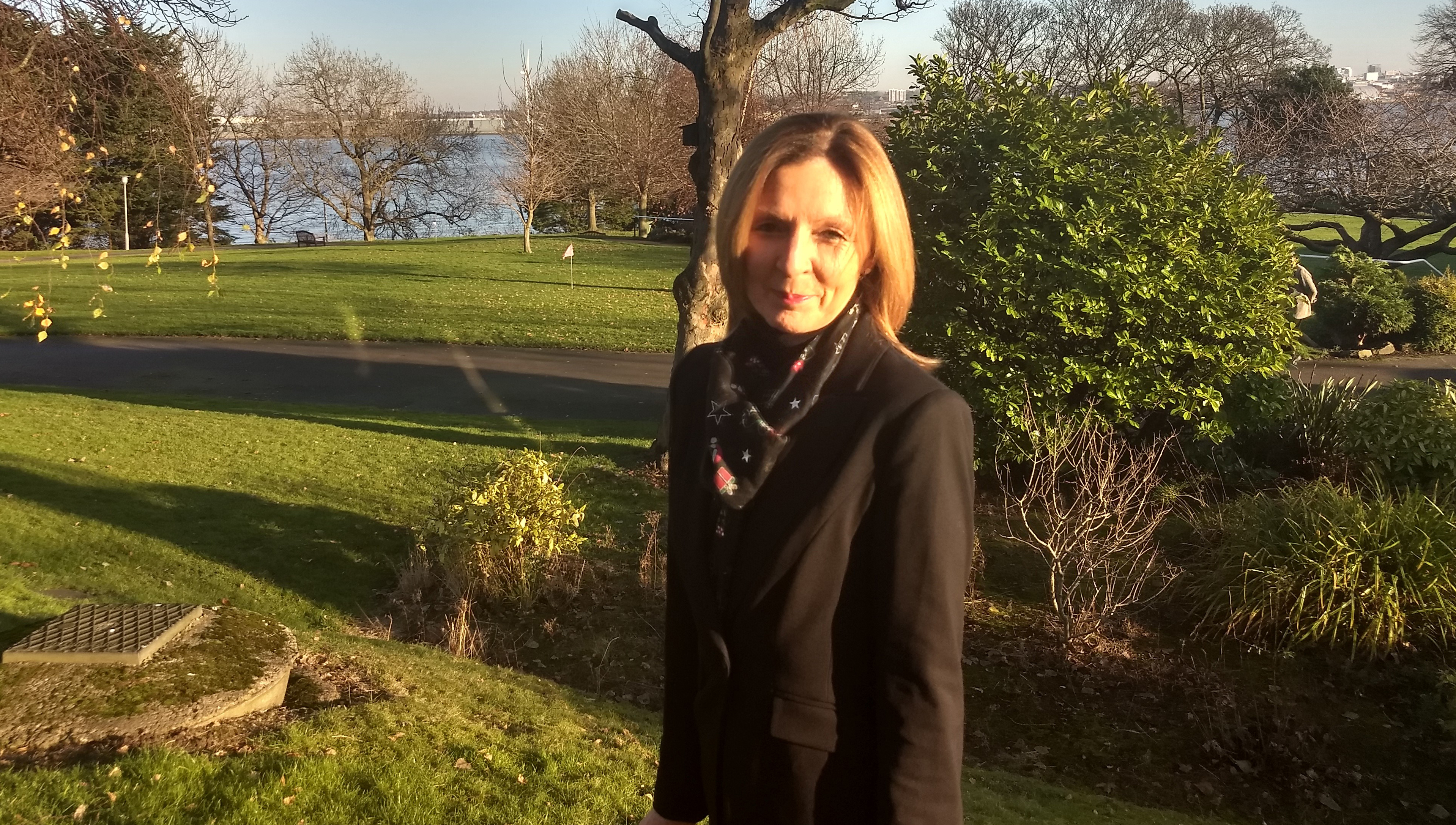 As Nautilus continues its overhaul of personnel procedures, Heather Wood is the friendly face of day-to-day human resources management.
She joined the Union and the Nautilus Welfare Fund in March 2019 – bringing 30 years' experience as an HR manager for the Tesco supermarket chain – and is based at Nautilus Mariners' Park in Merseyside, NW England.
A highlight of Heather's Tesco years was being involved in the opening of two new stores. 'I had the responsibility of running the recruitment centre training of 600 colleagues in a 12-week timeframe ready for opening,' she explains, 'and this was an amazing experience.'
However, the time came to ease off a little from the intensity of this kind of work, and Heather left the retail sector for a change of scene that would allow her to spend more time with her granddaughter Alice. 'I knew I still had a lot to give in the workplace, but I wanted my next job to be different from retail,' she says. 'The job at Nautilus ticked all those boxes and enabled me to transfer all my experience and skills.'
With her father and father-in-law both having been in the Royal Navy, Heather already had some maritime connections, and she has thrown herself into the Merchant Navy community. 'What an amazing place Mariners' Park is – I would say a gem in the finding. I feel extremely fortunate to have my role here and very excited that each day I learn something new.'
I have been fortunate to join Nautilus at a very exciting time, with the change programme and leadership development Heather Wood, Nautilus HR business partner
People are the core and future of any organisation, stresses Heather: 'I feel very passionate about this. I have been fortunate to join Nautilus at a very exciting time with the change programme and leadership development; the investment shows how much the organisation is committed to this. A typical day for me is to support and engage the team, and it has been very interesting to spend time with people and understand job roles.'
There was a particularly memorable opportunity to find out what her colleagues do when she spent a day on the decks with Nautilus/ITF inspector Tommy Molloy. 'Going to visit a vessel was a truly great experience,' she says.
Outdoorsy Heather would have had no trouble clambering up the steep gangway pictured in the Telegraph article. 'I enjoy all sports,' she smiles, 'and I was once 100m champion for Worsley College! I captained netball and hockey, and I have a special attachment for cricket, linked with my family in Australia. I also love going to the Lake District with the family and our two Rottweilers Charlie and Poppy.'

Back at home, she has the enviable skill of making wedding cakes – 'which I enjoy as they give me a sense of satisfaction, achievement and relaxation, along with the occasional glass of wine of course.'
Her favourite film is One Flew over the Cuckoo's Nest: 'This for me was real as well as funny and sad and true.' As for TV, in the lead-up to Christmas each year she avidly watches Strictly Come Dancing. 'You see the true desire to be the best on that show – there's real enjoyment and commitment.'

And 'enjoyment and commitment' pretty much sum up Heather's aims for the years to come at Nautilus. 'I want to embrace and be a part of the further success and vision of the organisation, and am truly looking forward to meeting and working with all my colleagues.'
---
Tags