History
Hidden women – historical research uncovers missing stories of female mariners at the National Maritime Museum
3 December 2019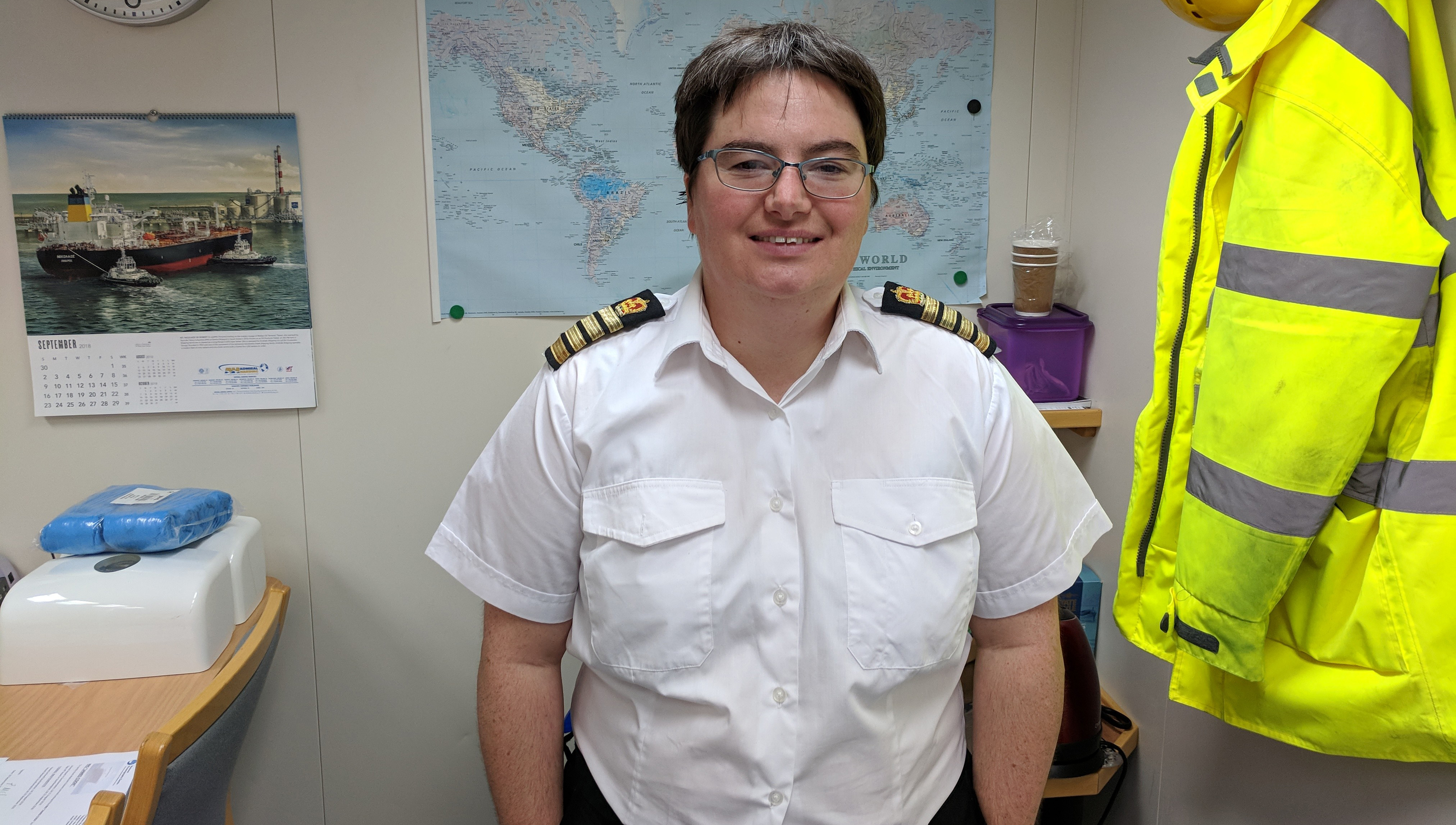 In May 2019, the Telegraph carried an appeal for female maritime professionals to take part in a research project at the UK National Maritime Museum in Greenwich – delving into the archives for missing stories of maritime women. The project is now in its final stages, reports Dr Jo Stanley, and the results have been fascinating
Amid the mighty white Thameside columns of Greenwich, the National Maritime Museum's (NMM) archives are treasures that reveal the extent to which maritime history was women's history too. Female shipbuilders, passengers, naval nursing sisters, yachties, wives, artists and – yes – seafarers have been uncovered in the vaults over the last six months by a group of dedicated volunteers.

Captain Evelyn Voaden, a Nautilus member for 15 years, is part of the community research team. She reports: 'Among the things I've found are maps that show where shipbuilder Widow Wyatt had her yard at Deptford, and Cape Horner Catherine Bridger's eight logs on the SV Penang – full of paintings and drawings.
'As an "ordinary seaman", Catherine Bridger sailed on Gustaf Erikson's wheat-carrying barques from Australia in the early 1930s,' explains Evelyn. 'So too did sailmaker and AB Winifred Lloyd, whose logs we've also seen in the museum.
'What fascinates me is that 80 years ago Catherine recorded in her personal diaries – in her neat handwriting – all the things we would input today in our deck log, such as windspeed/direction, compass heading, variation and deviation, and courses made good, daily distance steamed and midday positions.
'My favourite pen-portrait describes a sunny day sailing through the tropics while the ship's two cats play with loose threads on the canvas sails as the sailmaker makes repairs.'
The National Maritime Museum women's history project began in early summer 2019 and is ending this winter. It's one of three NMM community-led projects made possible by the National Lottery Heritage Fund and was achieved with a £1,200 grant.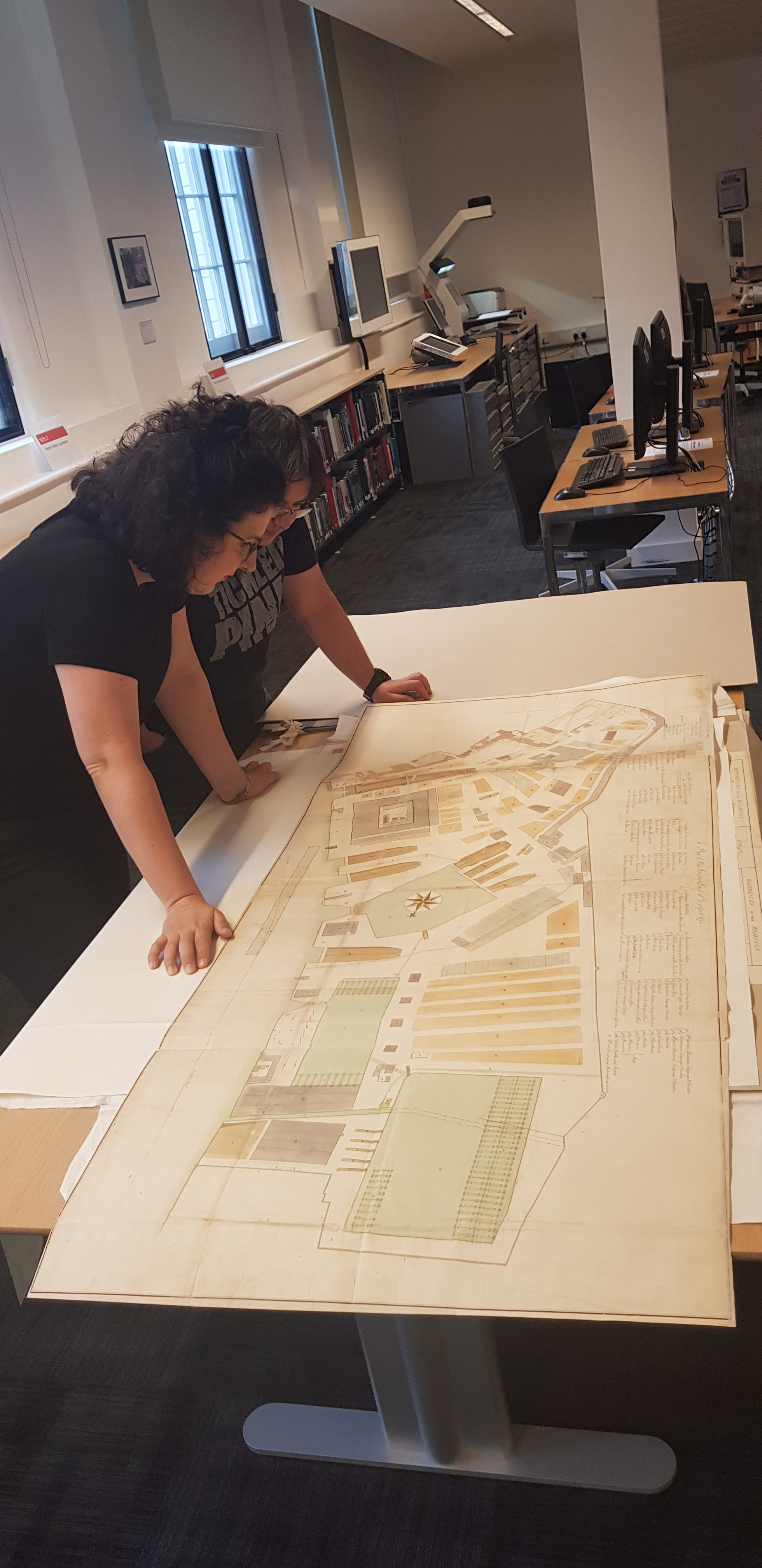 The project was run by Navjot Mangat, the museum's exhibitions interpretation curator, with support from the museum's subject specialists.
The numerous community volunteers working alongside Evelyn Voaden have included: seven students from North London Collegiate School; two retired naval nursing sisters from the QARNNS archive in Gosport; Jo Wiser, who produced a film about women bridge builders; museologist Janine Georg; maritime law expert Dr Miriam Goldby; and Denise Gravestock, a former Girls' Nautical Training Corps officer. As a freelance expert on sea women's history, I was the research advisor.
Our work at the NMM sits in the context of the international Decolonising the Archive movement, which Navjot Mangat explains as follows: 'The only way we can unlock the full potential of archives is to have them read, interrogated and researched by those that have a personal connection to them.
'This NMM project was about making collections more accessible to those who have been historically marginalised. It was also to bring to the forefront the stories of those individuals in the archive that have long been ignored and overlooked, sometimes based on ethnicity, gender, class, sexual orientation and other factors.'
Meetings of the community research group took place on Saturdays in the NMM's Caird Library, with additional exchanges enabled by an Instagram group.
At stage one, the volunteer researchers debated which avenue to go down – toying with mermaids, sifting through wives of admirals, deciding Wrens and stewardesses had been overdone, and realising 'women marine artists' was too vague in gender terms.
The group finally decided its focus would be on: 'What roles did women play in maritime work, and where in NMM can evidence be found about them?'
This NMM project was about making collections more accessible to those who have been historically marginalised. It was also to bring to the forefront the stories of those individuals in the archive that have long been ignored and overlooked, sometimes based on ethnicity, gender, class, sexual orientation and other factors
Training was given in how to conduct archival research, as well as using sites such as Ancestry and Findmypast to flesh out basic information. For example, in order to find out more about sailmaker Winifred Lloyd, volunteer Jo Wiser went beyond the logs held in the NMM and gleaned extra information through rare interviews in local newspapers. Jo even contacted Winifred's niece in Canada to learn more about this exceptional woman.
'Winifred was clearly a valued member of the crew,' Jo points out. 'In her diaries, she talks affectionately of the officers and "boys" and finds it hard to leave the ship at the voyage's end.'
Outcomes
Among the tangible outcomes of the project so far are three folios of biographical case studies. The museum's education team will use these to inspire school students, and the case studies include:
Gustaf Erikson's female seafarers such as Catherine Bridger and Winifred Lloyd
First World War naval nursing sister Helen Fox Harvey, who served on hospital ships Albion and Queen Alexandra
Widows in maritime business such as Abigail Nicholls, who petitioned the Lord High Admiral to be allowed to work as a 'chap' in her dead husband's anchorsmith business in 1690
Our group also sought to help future researchers to find books about women's past in the NMM library. Should these books be shelved together, or would that mean 'ghettoising'? Instead the group recommended visually distinguishing volumes of special interest to women, just as public libraries stick a helpful pink triangle on LGBT+ books.

Blogs are being drafted too. One – Gender and the Sea – came about because the team uncovered an overlooked aspect of black women's maritime history.

The blog explains that Steel's Navy List, that 'bible' of the Royal Navy for nearly two centuries, would not have existed were it not for a woman of colour. The fortune that Mrs Penelope Steel, nee Winde, inherited from her slave-owner father in Jamaica helped fund the struggling London business of the man she married in 1786, David Steel – and he and his father-in-law used some of that money to publish Steel's Navy List.

Discovering the lives of figures like Catherine Bridger and Winifred Lloyd has been inspirational for the school-age volunteers. Freya Willmott, who plans to do a history degree, said: 'Many of us have studied the role of women during the nineteenth and twentieth centuries for our A-level course. We were therefore keen to understand the position of seafaring women in such a male-dominated profession.'

The volunteers from the QARNNS archive also had something particular to take away. They now have a template for further research into First World War seagoing QARNNS sisters and have highlighted the importance of QARNNS in maritime history.
What next?
In 2020, the next community research project at the NMM will focus on LGBT+ maritime history, and volunteers are now being recruited to take part.
Meanwhile, the women's maritime history group is starting to have its own independent life. Several events are being planned, including a link-up with WISTA (the industry association for female maritime professionals) and a collaboration with overseas museums about seafarers Winifred Lloyd and Catherine Bridger. Even a brief documentary may be in the offing.
So past and present come together and cross-fertilise. Evelyn Voaden says: 'Learning about the (sometimes hidden) women working the maritime world in the last five centuries has given me an insight into the valuable work of the National Maritime Museum, which does not just preserve our maritime history. It also tries to make that past relevant to present and future generations.
'I hope our project work can help towards that goal, and to making the maritime past more accessible for girls and women visiting the museum.'

More information about some of the topics raised in this article can be found at:

National Maritime Museum
The Ladies' Bridge

Decolonising The Archive

Gender and the Sea
---
Tags