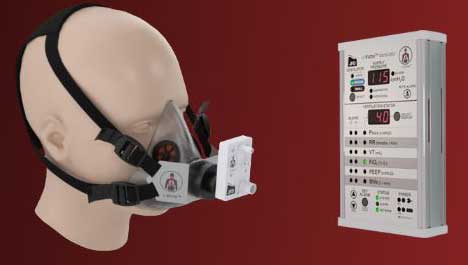 JFD has developed a new ventilator system to support global health systems in combatting the Covid-19 pandemic.
The subsidiary of James Fisher and Sons makes breathing apparatus, life support equipment and hyperbaric medical equipment to support life-critical applications and is also involved in submarine rescue.
It based the new system on Continuous Positive Airway Pressure (CPAP) systems. The 'InVicto' ventilator design has referenced the latest Government recommendations and standards based on clinical care experience in China and Italy, according to JFD.
The ventilator had been fully developed and tested in its breathing laboratories ready for launch into full scale production and global distribution.
JFD managing director Giovanni Corbetta said: 'Since the global outbreak of Covid-19, JFD has been working around the clock, utilising all our experience in developing breathing apparatus and life support equipment to design the best possible solution for patients, doctors and healthcare authorities around the world.'
---
Tags