Members at work
Harbour Master Dawn Franklyn relishes her 'second career' as a skipper and maritime professional
14 May 2020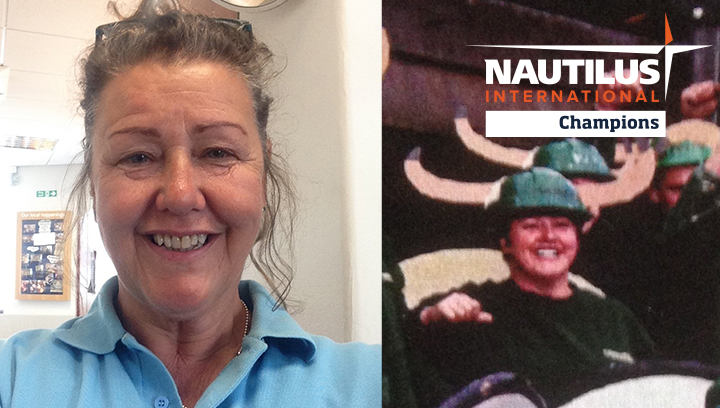 When a career at sea found Dawn Franklyn she grabbed it by both hands and hasn't looked back
What is a typical day in your job?
There is no typical day, for the past four years it's been seasonal work so I can study higher national certificate (HNC) and Officer of the Watch (OOW) Unlimited. But at the Harbour: it's
Engaging with mooring holders
Operational checks, office, ATL, Harbour vessels... daily, weekly, monthly
Manning Port Control VHF, office phone and mobile
Ferrying mooring holders and visitors, give relevant sailing advice, book in departures and arrivals
Incident, accident and 'M Notice' updates and compliance
....and all the 'wacky' things that happen in between!
Why did you choose a career at sea?
I didn't choose a career at sea... it chose me! For the first 15 years of my career I ran my own business in 'Interior Design and fitted Upholstery', which included a Spanish shipping line.
I qualified as a Sail Training Instructor and youth worker, sold up, had a career change to sailing full time on large vessels and became a skipper after seven years as mentor/bosun/first mate/relief mate European waters.
Tell us some of your career highlights – and challenges – so far
Difficulties:
Lack of career guidance or continuity.
Years away from family and friends, knowing there were times you should be there for them, managing difficult behaviour at sea.
Highlights:
Being a part of positive experiences for groups and individuals gaining sea area knowledge and awards, gaining Workboat training with M.O.D crew training, finding great support from Nautilus, being granted Slater Funding and successfully completing HNCs/SQAs.
What are the best things about your job?
The job is mostly varied and long, but it can be repetitive, frustrating, tough and challenging. Training and re-training in the classroom for certification when I have experienced the real scenarios is difficult to understand, although many legal, mathematical, scientific terms and explanations have been very interesting and informative.
---
Tags