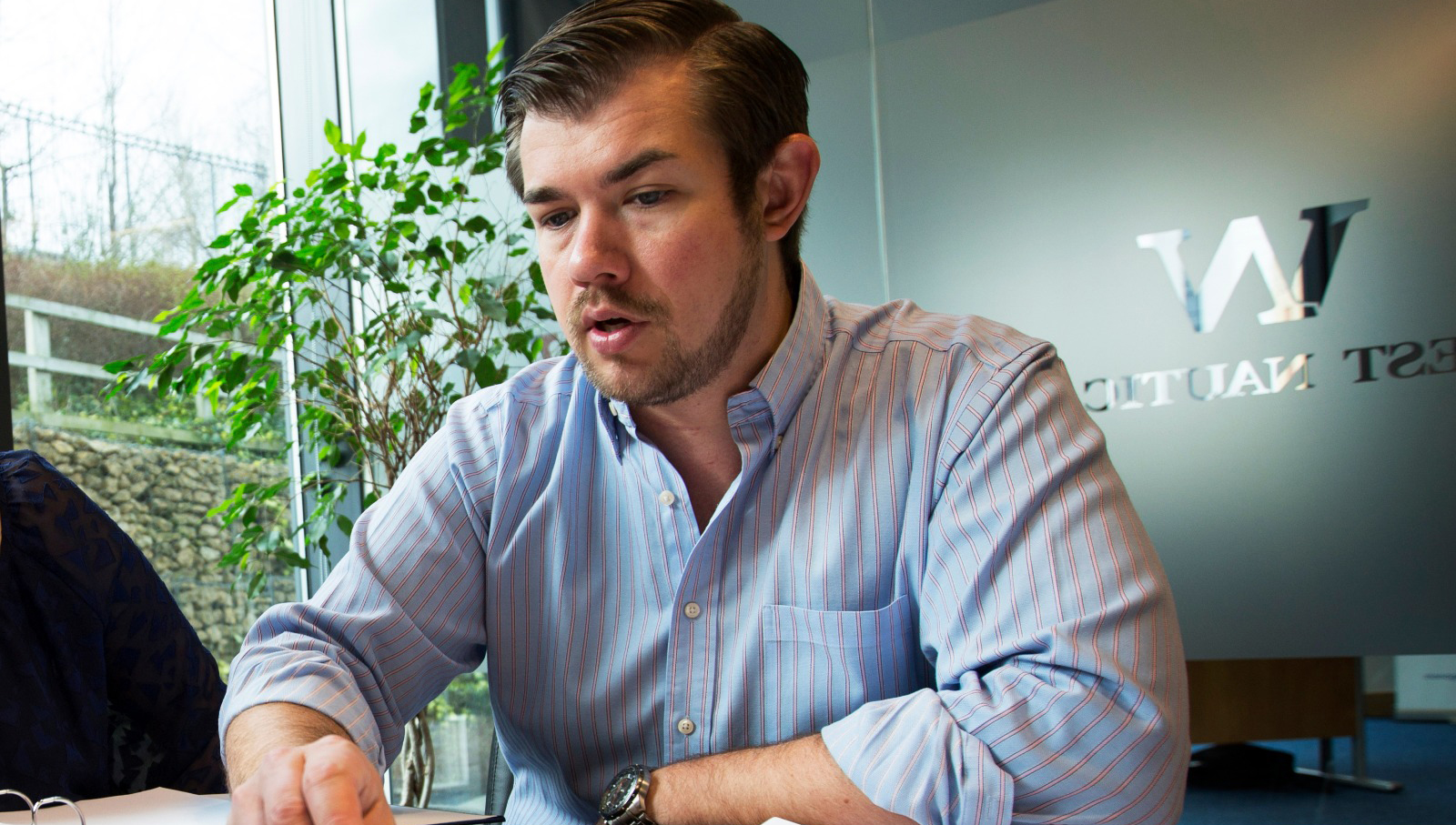 Launched over 20 years ago, West Nautical specialises in yacht management, charter and sales brokerage. As part of a series of interviews with Nautilus International strategic yacht partners, West Nautical's managing director Geoff Moore considers the current state of the sector
What challenges does the industry face over the next five years?
First is the lack of marinas in the Mediterranean, with so many yachts being delivered annually. Second, there is a shortfall of well-qualified and suitable crew members. The largest yachts can always recruit and retain good crew, but there can be an issue with some of the younger generation being perceived as wanting the glory tasks and not the hard work that comes before it.

What opportunities do you see for seafarers in the yacht industry?
There are more and more yachts being delivered, with most of the shipyards full with orders. This is a very positive sign for the industry, with more crew being in demand.

How is the MLC benefiting the yachting community?
The industry accepts varied and diverse crew, but it is important to note that the crewing selection is dependent on the preferences of each individual yacht owner.
Females are employed equally, and outnumber males in the interior department, and there are more female deckhands and deck officers which is very encouraging.
With MLC being enforced on commercial yachts and enforcing a single-sex cabin arrangement, this has led to some yachts changing their recruitment policy for females in the deck department, and some males in the interior department to meet the regulations.
As it is only relevant onboard commercial yachts, which generally offer positive terms and conditions, good salaries and holiday allowances, the only real additional benefit is the 'seafarer employment agreements' and the additional insurance policies yachts have to have in place.
Any tips for organisations thinking of partnering with Nautilus?
Nautilus is getting some excellent and well-deserved press for their work on behalf of seafarers who have been abandoned following an incident involving their yacht, or who have not been paid their salaries as per contract. The Yacht Service Record Book is also widely used by crew members looking to log their sea time officially.
Can you tell us about your Captains' Week?
We run a Merchant Navy Training Board-recognised Superyacht Captain Command and Control course every October. We recognised a gap in the market for captainspecific high-level training, to test their responses in realistic onboard emergency scenarios such as: crew altercations, fires, collisions, distress situations and the rescuing of persons from the water, all whilst dealing with the demands of guests and crew whilst navigating.

How has the new yacht code made a difference?
It is a positive step for the industry with regards to both building regulations and operational requirements and restrictions. As owners of yachts change their demands, so must the industry be able to adapt and demonstrate an awareness of continued improvement.
---
Tags