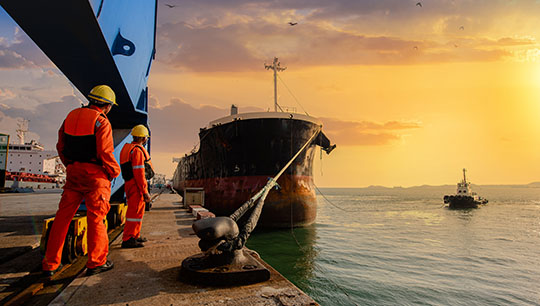 Marine services provider Swire Pacific Offshore (SPO) has suspended all crew changes on board its vessels with effect from 16 March until further notice, the company said in an emailed communication to crew which Nautilus has seen.
SPO management said the move was made to ensure seafarer wellbeing and to avoid crew being stranded en-route to or from their vessels.
'We understand that this may cause considerable disruption and inconvenience to affected sea-going employees, but this measure represents the best opportunity to make sure that that our vessels remain COVID-19-free and to safeguard the health and safety of our people on board,' SPO Safety and Marine Assurance Director James Fortnum said.
'To contain the spread of the virus, governments and many charterers have or are putting in place contingency measures and travel restrictions. Many have developed a list of countries and nationalities that will be denied entry into the country or to service their facilities. This list is continually changing which means that the logistics for international travel for seafarers cannot be guaranteed,' he said.
'As such, the risk of seafarers getting stranded during their journey to or from SPO's vessels is likely to increase.'
The company did not say how long crew changes would be suspended for.
Based in Hong Kong Swire Pacific Offshore owns and operates a diverse fleet of more than 70 vessels, including 41 Anchor Handling Tug Supply vessels, 22 platform vessels, 2 Windfarm Installation vessels, 3 Subsea Multi-Purpose vessels and 2 Accommodation Barges.
---
Tags